Researchers interested in creating micro-robots, such as RoboBees
Researchers hope micro-robots have great potential.
Published May 14, 2015 11:35 PM CDT
|
Updated Tue, Nov 3 2020 12:07 PM CST
Scientists and researchers have great use for robotics development, with a number of different models currently in development. The use of micro-robotics, however, provides an interesting scenario in which researchers study small insects and wildlife for their natural inspiration.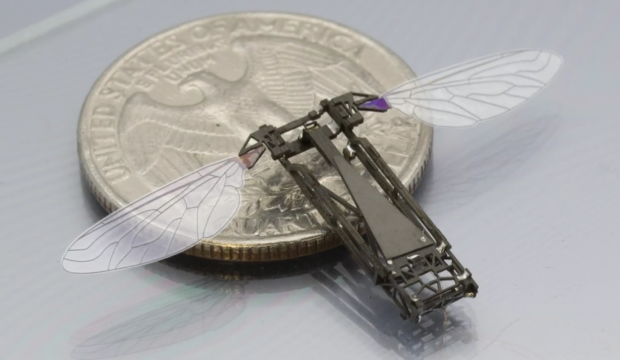 When most people think of robots, they immediately think of large, metallic creations that can be used in factories - but micro-sized robots are proving increasingly popular. If implemented, micro-robots can assist in agriculture, medicine, and other industries, according to supporters.
"If you want to make something a centimeter big that can fly, several hundred thousand solutions already exist in nature," said Robert Wood, electrical engineer at Harvard University's Microrobotics Lab, in a statement to National Geographic. "We don't just copy nature. We try to understand the what, how, and why behind an organism's anatomy, movement, and behavior, and then translate that into engineering terms."
Harvard University is working on "RoboBees," which could be used in search-and-rescue operations, or help analyze hazardous environments.
Related Tags