Tesla's gigafactory is coming together, thanks to satellite images
Tesla's gigafactory teased from new satellite images, with the secretive battery production facility being built in the Nevada desert.

Published Sat, Apr 18 2015 10:48 PM CDT
|
Updated Tue, Nov 3 2020 12:08 PM CST
One of the most exciting projects right now is Tesla Motors' gigafactory, which is being built in the middle of the Nevada desert. Construction has been underway since last July reports Mashable, which is also reporting some new satellite imagery of the secretive facility.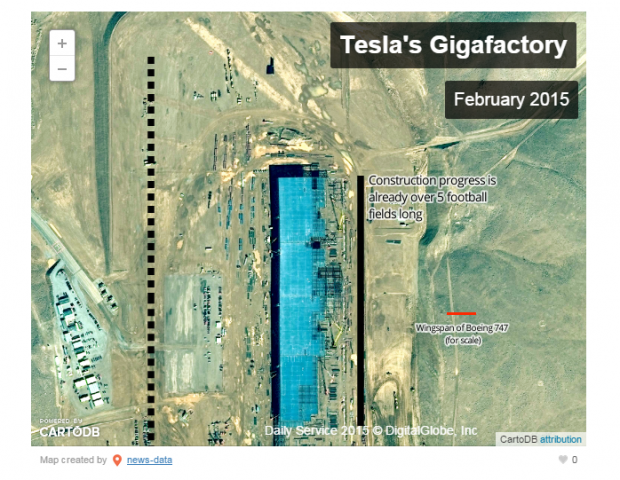 Mashable got its hands on the satellite imagery, which shows how far construction has come since July last year. Back in 2013, Tesla Motors founder and real life Tony Stark told Forbes: "This will be a giant facility. We are talking about something that is comparable to all of the lithium-ion battery production in the world - in one factory".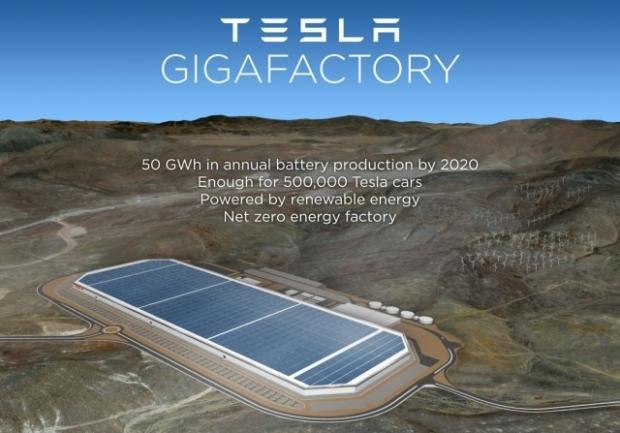 With the gigafactory being a gigantic battery producing beast, it needs some serious power - with Tesla looking to use many forms of renewable energy. The company will be using sources like solar panels, wind turbines and hydroelectric plants in order to power 500,000 electric vehicles by 2020. Once the facility is finalized, it will take up around 5 million square feet of space, with a final cost of around $5 billion.
Some people, myself included, forget just how big this gigafactory is going to be not just for electric vehicles, but for the entire automotive market. With the promise of a 30% or higher drop in lithium-ion battery pricing, we could see electric vehicles literally take off and become mainstream in the next decade.
Tesla won't have the gigafactory operational until 2020.
Related Tags