Crytek's VR demo "Back to Dinosaur Island" from GDC 2015 is amazing
Crytek releases its "Back to Dinosaur Island" VR demo that it was showing off at GDC 2015 last month.

Published Thu, Apr 16 2015 2:33 AM CDT
|
Updated Tue, Nov 3 2020 12:08 PM CST
Crytek was showing off a demo that was impressing everyone at the Game Developers Conference last month, but it has only seen the light of day outside of GDC 2015 just now.
The "Back to Dinosaur Island" VR demo is embedded above, and was shown off at GDC 2015 on the Oculus Rift to showcase Crytek's impressive VR technology inside of its CryEngine. The environment and attention to detail on the dinosaurs is pretty impressive, with Crytek Producer Fatih Özbayram taking to Twitter to describe the demo:
"Our demo has a variety of interactions. One of them is the interaction with a Hollywood feel T-Rex which mimics your head movements. The narrative [of] our demo is you being a baby dinosaur sitting in the middle of a nest of other dinosaur babies about to hatch. We've chosen dinosaurs as we wanted to nod to the origins of Crytek".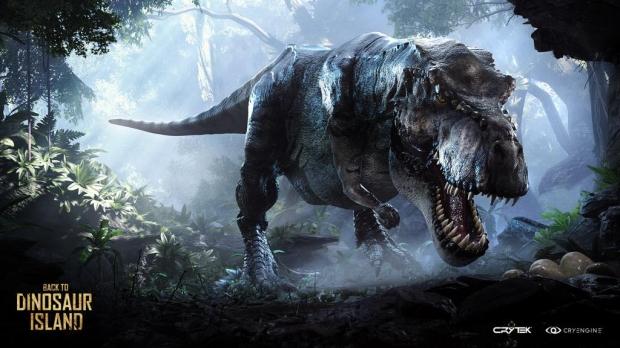 Related Tags