Hideo Kojima is infamous to gamers, with his name being attached to every single Metal Gear Solid game, until now that is. The infamous "A Hideo Kojima game" has been removed from the advertising images for the new Metal Gear Solid 5, and Metal Gear Solid 5: Ground Zeroes on Konami's website.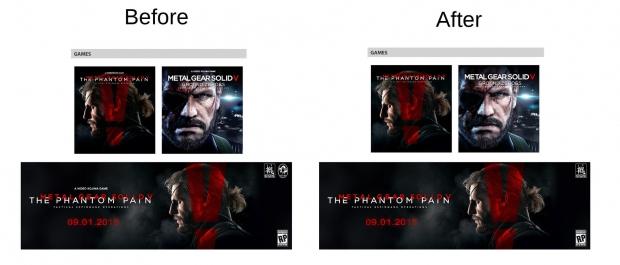 Effective on April 1, and reportedly not an April Fools prank, Kojima's name does not appear on Konami's updated list of corporate officers. He is, however, listed as an executive content officer and director of Kojima Productions. This is where it gets weird, as Kojima Productions looks like it isn't operating anymore, or at least the website is redirecting to the Konami website, with the Kojima Productions Twitter account being rolled into the Metal Gear Solid Twitter account. Furthermore, the Kojima Productions LA studio, set up in September 2013, has been renamed to Konami Los Angeles Studio.
Konami has talked with Eurogamer, where it said: "Konami Digital Entertainment, including Mr. Kojima, will continue to develop and support Metal Gear products. Please look forward to future announcements". Konami did elaborate, adding: "As we have already announced, we are shifting our production structure to a headquarters-controlled system, in order to establish a steadfast operating base capable of responding to the rapid market changes that surround our digital entertainment business".