iDrink - the world's first iPhone case with a built-in breathalyzer
The world's first iPhone case with a built-in breathalyzer, the iDrink, hits Indiegogo.

Published Wed, Mar 18 2015 1:37 PM CDT
|
Updated Tue, Nov 3 2020 12:09 PM CST
One of the most interesting, and usable things I've ever seen has just hit Indiegogo: the iDrink. iDrink is a case for your iPhone with a built-in blood alcohol content (BAC) breathalyzer, a first.
All you have to do is breathe into the iDrink with its fold=out mousepiece, and you get "super accurate BAC readings instantly" through their intuitive app. The company didn't stop there, as they also have a "ground breaking video game that changes difficulty based on a user's BAC level". The game is an interesting take, as it provides users with the ability of looking at what it would be like behind the wheel of your car based on your BAC level.
iDrink also helps iPhone users, as it will let you call a taxi to your GPS location, runs off of its own rechargeable battery, and of course - protects your iPhone from bumps and scratches. iDrink requires $20,000 of funding, and has 35 days left to go. The first edition iDrink case costs $150 and ships in March 2016.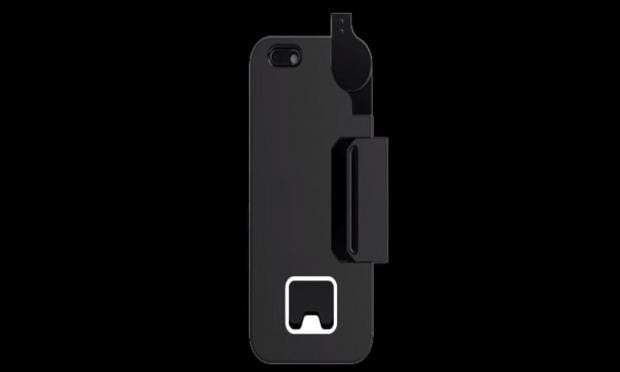 Related Tags