WHO: Turn volume down, 1.1 billion people at risk of hearing loss
More than 1 billion people are at risk of hearing-related problems due to loud volume from smartphones and audio devices, WHO says.
Published Wed, Mar 4 2015 9:20 AM CST
|
Updated Tue, Nov 3 2020 12:09 PM CST
An estimated 1.1 billion people across the world are at risk of hearing loss because of increased listening volume from smartphones, other personal audio devices, and speaker systems at entertainment venues.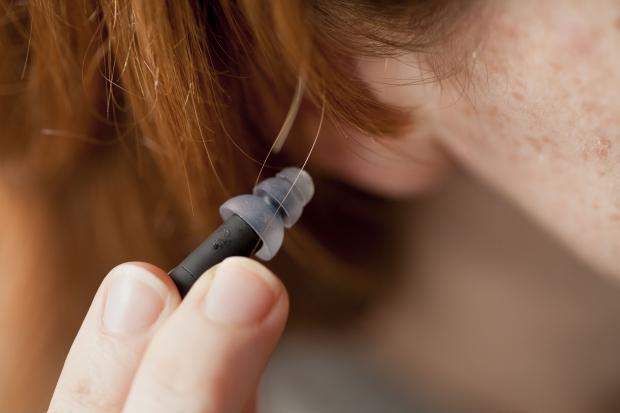 Almost half of teenagers and young adults between 12 and 35 years old are "exposed to unsafe levels of sound," with 40 percent exposed to "potentially damaging" levels, according to the World Health Organization (WHO).
"As they go about their daily lives doing what they enjoy, more and more young people are placing themselves at risk of hearing loss," said Dr. Etienne Krug, director for the department for management of noncommunicable diseases, violence and injury prevention at WHO. "They should be aware that once you lose your hearing, it won't come back. Taking simple preventive actions will allow people to continue to enjoy themselves without putting their hearing at risk."
Exposure of 100dB for more than 15 minutes is considered unsafe - and many bars have audio ranges from 104dB up to 112dB, for example. The WHO recommends lowering sound volume, using noise-cancelling headphones, and taking breaks during extended use.
Related Tags