NSA director says 'backdoors' into tech companies doesn't harm privacy
The director of the NSA will continue building backdoors into IT companies' products.

Published Tue, Feb 24 2015 8:51 AM CST
|
Updated Tue, Nov 3 2020 12:09 PM CST
It was only last week that it was revealed that the National Security Agency hacked into Gemalto, the largest SIM card maker in the world, which broke just after we wrote about the NSA reportedly having access to backdoors in Western Digital and Seagate firmware.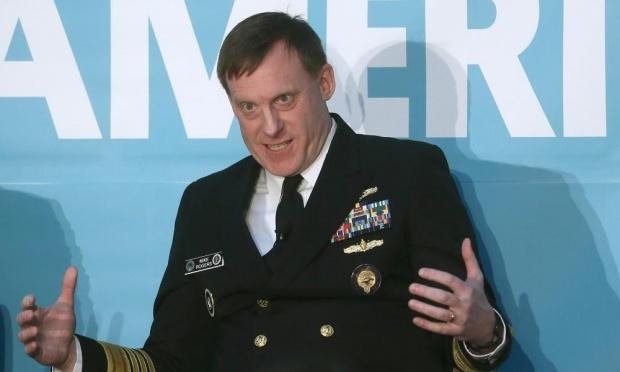 The NSA is back in the news once again, with its director, Mike Rogers, wanting to see calmer action in regards to the government's plans to keep its backdoors operating smoothly. Rogers said that maintaining these "backdoors" would not be harmful to citizens' privacy, would not "fatally compromise encryption and would not ruin international markets for US technology products", reports The Guardian. Rogers said: "If you look at the topology of that attack from North Korea against Sony Pictures Entertainment, it literally bounced all over the world before it got to California. Infrastructure located on multiple continents, in multiple different geographic regions".
Rogers wasn't too clear on how legal or technological protections could be installed so that the various government agencies wouldn't take advantage of having all of this data. The White House is working directly with tech giants like Apple, Yahoo and Google on their encryption for the government to access their mobile data, cloud computing and more.
But Rogers statements continue to grow in sensationalism, as he equated the current battlefield of cyberwarfare to nuclear weapons. He said: "Take the nuclear example. If you go back in the first 10, 20 years, we were still debating about, 'Well, what are the fundamental concepts of deterrence?' This whole idea of mutually assured destruction - that didn't develop in five years, for example. All of that has taken time. Cyber is no different".
By the sounds of that, the government have the keys to the entire Internet, but maybe I'm just not knowledgeable enough? The full story over at The Guardian also details some more of what Rogers had to say.
Related Tags