Rise of the Tomb Raider will see Lara Croft traverse through the snow
Lara Croft will be travelling to Russia and its snow-covered environment in Rise of the Tomb Raider.

Published Tue, Feb 17 2015 7:38 PM CST
|
Updated Tue, Nov 3 2020 12:10 PM CST
Rise of the Tomb Raider will have a totally different look to the reboot of Tomb Raider from Crystal Dynamics, with Tomb Raider's previous Art Director taking the position of Game Director for its sequel.
Brian Horton, the new Game Director for Rise of the Tomb Raider has reiterated the importance of a new look to the environment, where in Rise of the Tomb Raider, Lara Croft will venture out to Russia. Croft will be exploring a lost city, looking for answers about the immortal soul, with the new environment including various new challenges, and enemies.
Horton talked with Game Informer, where he said: "The concept art pieces that we do, generally have to accomplish a couple different things. They have to provide a sense of composition. You look at it and you go, 'Oh, I know where I am supposed to be looking. That is really interesting. I can't wait to get over there.' You create that interest through lighting, through complimentary color schemes, things you can say like I am in a very cold place or there is a warm light, or vice versa".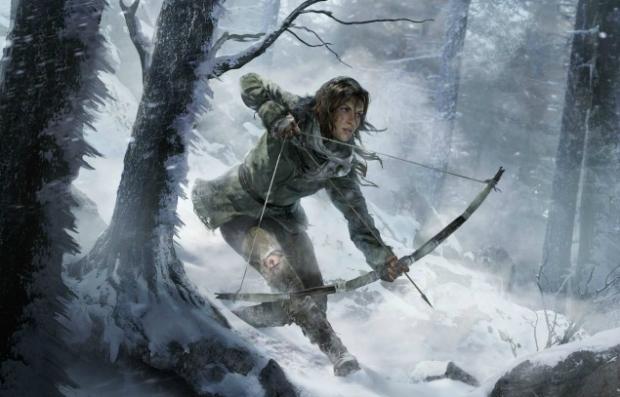 "There is this sort of ominous beauty we put into our games that has an oppressive quality. There is always that feeling of something not quite being in focus. You don't know what's back there, but it's got atmosphere across it. It's intriguing, and at the same time we want to engender a bit of mystery and potentially even fear - the fear of the unknown," he continued. Adding: "I've often said that the environment is the second most important character in the game. It is the adversary that Lara ultimately has to overcome. The weather and the danger of the traversal all have to come through in those concept pieces. A good concept for Tomb Raider tends to have those things: interesting composition, mood and atmosphere, and a sense of mystery and intrigue. There's something over there I have to get there. How do I do that?"
Rise of the Tomb Raider will be hitting the Xbox 360 and Xbox One consoles from Microsoft later this year as a timed exclusive.
Related Tags