Generally in modding circles we will see a sponsored or personal build running one companies products mainly as a whole - be it MSI, ASUS, GIGABYTE or more. In an attempt to break the trend, High Resolution Computers Shop (HRC) has produced a stunning red and black build with components from a vast array of companies, including:
Intel

MSI

AVIEXIR

Samsung

Corsair

EK Water Blocks

Bitspower, and

Galaxy

Mayhem die

NZXT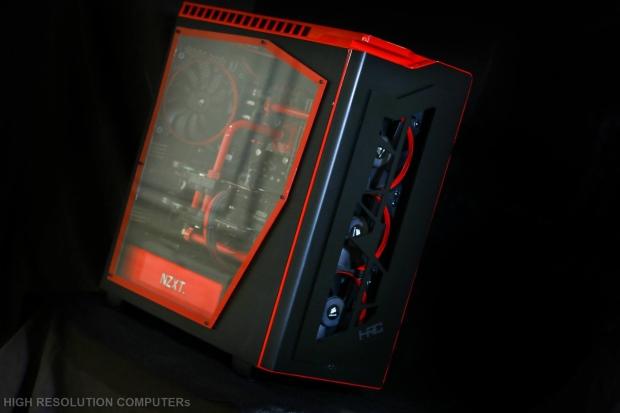 This PC is running a stunning Mayhem Pastel Red + Mayhem X1 Red die combination, complete with custom-PSU sleeving, rigid-tubed watercooling and an Intel i7 790K to top it all off - this computer is a dream build for many.
We'll add this PC to yet another list showcasing the might that is rigid tubing and its great to see someone changing up the normal build process.
The full components list is as follows:
i7 4790K

MSI Z97 GAMING 5

AVIEXIR CORE 4×4/2400

ASUS GTX970 STRIX [SLI]

SAMSUNG 850PRO 512GB.

COSSAIR AX860i

NZXT H440 RED