French CS:GO player fxy0 released from Epsilon with a 1-year Valve ban
Joey "fxy0" Schlosser has been removed from Epsilon and given a 1-year Valve tournament ban, alongside ex-teammate Kevin "Uzzziii" Vernel.
Published Thu, Feb 5 2015 11:34 PM CST
|
Updated Tue, Nov 3 2020 12:10 PM CST
French CS:GO player Joey "fxy0" Schlosser has had a harsh few weeks. After being reported by former team member Robin "GMX" Stahmer for match-fixing, fxy0 came clean in a video confession, admitting he purposefully played badly during the match that was under investigation.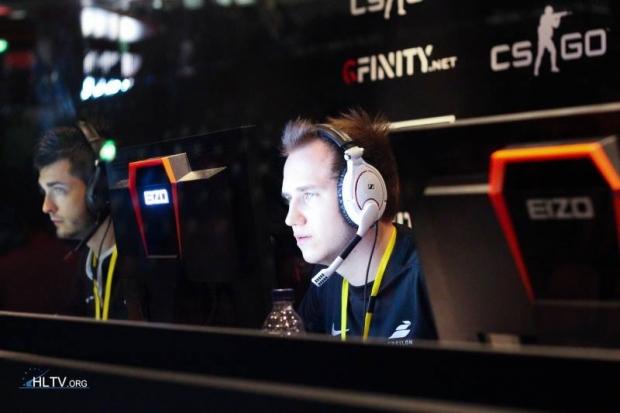 Given this news, two major things have happened. Firstly, Epsilon have officially released both fxy0 and another player, Kévin "Uzzziii" Vernel from their sponsorship, alongside Valve issuing both of these players with 1-year tournament bans across any Valve-supported event.
As seen on a post to his Facebook recently, fxy0 stated: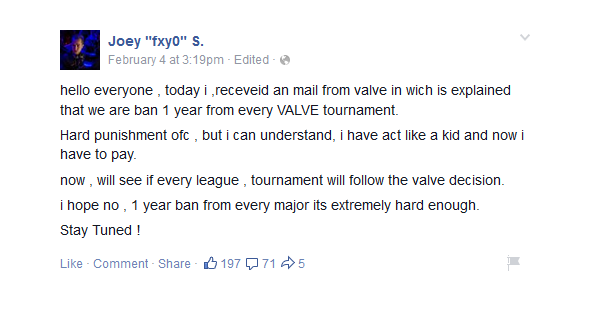 Despite the ban, fxy0 has decided to stick around the CS:GO scene - streaming online matchmaking games and promoting any videos released of his previous play highlights. As for Uzzziii, the future is uncertain. The only thing notable released on his public Facebook recently is the following comment: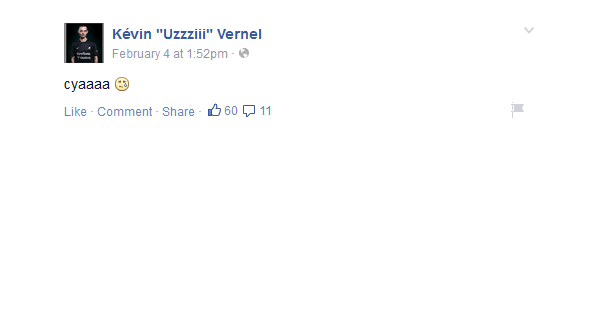 Related Tags