Epsilon suspends its CS:GO team over match-fixing allegation
Another match-fixing CS:GO scandal has emerged. Former Epsilon teammate "GMX" has alleged his old team threw a match in order to win skins on CSGOLounge.
Published Sun, Feb 1 2015 7:32 PM CST
|
Updated Tue, Nov 3 2020 12:10 PM CST
Recently there was a massive match-fixing and betting ring scandal that rocked the whole North American and Canadian Counter-Strike: Global Offensive (CS:GO) scene, seeing numerous players and a manager be banned for life from all Valve major events, ESEA tournaments and more.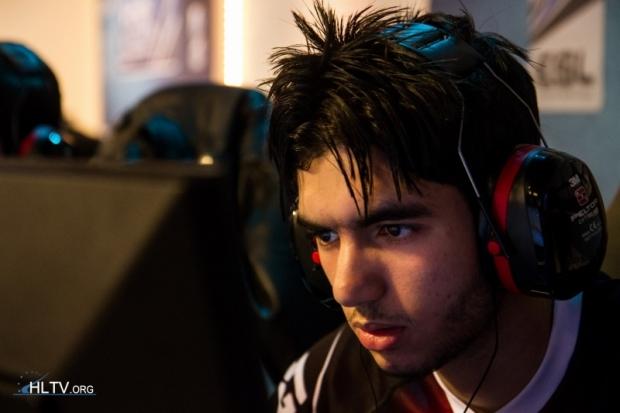 In recent news, French-based eSports organization Epsilon has suspended their whole CS:GO division pending a current match-fixing investigation.
Their world-class CS:GO squad has been unearthed by former teammate Robin "GMX" Stahmer, with him stating that his old team purposefully lost a match on the ESEA platform against rivals OverGaming in order to profit from weapon skins. These skins were achieved through bets made against themselves on the popular website, CSGOLounge.
As stated by Valve and backed up by all major tournament providers across the globe, match-fixing is a very serious offense and carries long-term or life-long bans for all players, managers and supporters involved. As a precaution, Epsilon has officially suspended their CS:GO team pending the outcome of the investigation, not only to keep their reputation in line, but also likely as a precaution due to their large-name sponsorships like that of the clothing brand Nike.
Epsilon's official statement reads:
It became apparent yesterday that a statement from our ex player, GMX, had surfaced accusing his ex team-mates of throwing a game some months ago. We at Epsilon had absolutely no prior information about this situation and were as shocked to read this as everyone else.

Since this information came to be known, we have been working behind the scenes to gain as much data ourselves and also liaising with other bodies within the CS:GO scene such as Valve.

Firstly, we at Epsilon would like to make it clear that we absolutely do not condone cheating and exploiting systems in any way. We have now decided to suspend the whole CS:GO team pending the results of ongoing investigations by both Valve and ESEA. We will of course provide any more information, both when we have it, and when it is relevant to do so.
This is extremely upsetting news, especially considering the alleged involvement of Adil "ScreaM" Benrlitom, regarded as one of the best players in the world.
Epsilon's currently-suspended CS:GO line-up stands as: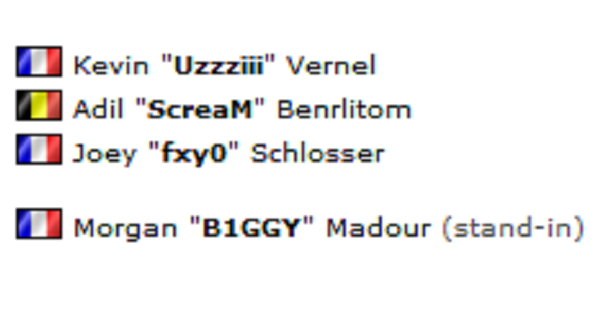 Related Tags