3 Gifts for Your Techie That Are Better Than an iPhone
Surely there is a better gift for your techie partner or friend than an iPhone? Here's some ideas for you.
Published Fri, Jan 23 2015 3:16 AM CST
|
Updated Tue, Nov 3 2020 12:10 PM CST
The release of the iPhone 6 garnered a lot of attention in 2014. There were more than 1 million tweets about the iPhone 6 after its launch event, of which 17 thousand were about the camera and 22 thousand were about its larger size, reports Forbes using Spredfast data. However, once the Bend Gate scandal hit, it received 26,000 mentions on Twitter that morning.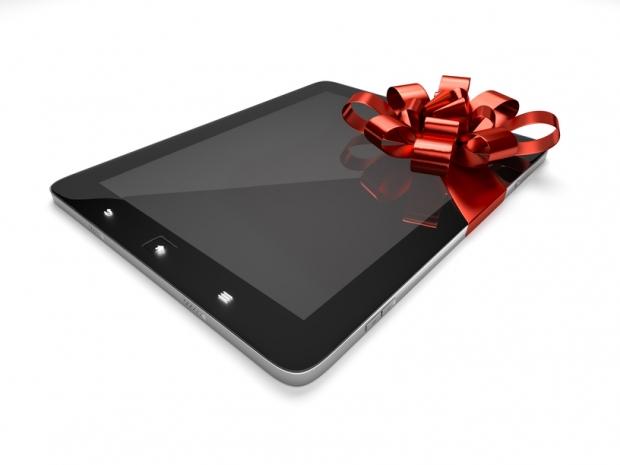 Although the iPhone was talked to death this past year, it may not be the best present for the techie in your life. But by putting all your eggs in the iPhone basket, you may be missing the opportunity to get your tech enthusiast a more unique gift. So, before you click on that buy button, consider these less conventional, but practical alternatives to the iPhone 6.
For the Creator: 3D Printer
If a 3D printer sounds like a wildly extravagant gift, think about the endless possibilities that this emerging technology makes possible. Also consider this: Independent consulting firm Wohlers Associates estimates that sales of 3D printing products and services could hit $6 billion worldwide by 2017. For a small business owner, a 3D printer can enhance your product offerings or it could be the impetus for a fresh business idea. If your special someone is holding off on a big idea because of manufacturing costs, noodle on the 3D printer. Not sure where to start? Check out the printers offered by Solidoodl, which are gaining momentum because of its surprisingly affordable models.
For the Communicator: Sony Xperia Z3
Dubbed "the iPhone slayer" by Forbes contributor Ewan Spense, the Sony Xperia Z3 earned its place at the top for having double the RAM and battery life of the iPhone 6. The Xperia Z3 boasts the highest waterproof rating as well. Get caught in the rain? No problem. This phone can handle total water submersion. Currently, the Xperia Z3 also is the only smartphone to offer PS4 remote play. Equipped with a controller, you can access your PS4 console via your home Wi-Fi network and play your favorite games in any room. And yes, because the Xperia Z3 is a Sony product, you'll be privy to Sony Pictures movie special offers. Pick one up at T-Mobile for $0 up front.
For Everything Else: Apple iPad Air 2
If there's one Apple product to give careful thought to purchasing, it's the newest iPad. Sleek and super lightweight, the Apple iPad Air 2 is among PC Magazine's top 10 best tablet picks and an Editor's Choice. It comes with the Touch ID fingerprint sensor made famous by its iPhone cousin. In a rigorous review by TechRadar, where it was crowned as "best tablet in the market," the Air 2 got high marks for everything from design and screen resolution to its "screaming fast" A8X chip and 8MP iSight camera.
Finally, while an iPhone 6 will likely bring hours of happiness to anyone on your list, consider going outside the box for your tech-related presents. Besides, isn't the iPhone 7 just down the road?
Related Tags