TGI Fridays rolling out Windows 8.1-powered tablets to servers
After a successful pilot run, TGI Fridays plans to introduce tablets into restaurants, streamlining the dining experience for restaurant guests.
Published Tue, Jan 13 2015 5:43 PM CST
|
Updated Tue, Nov 3 2020 12:10 PM CST
Restaurant chain TGI Fridays is deploying tablets to restaurants nationwide, allowing customers to pay with their debit or credit card directly at their table. The Dell tablets run Microsoft Windows 8.1 and the Oracle MICROS system to help servers take orders in a fast, efficient manner.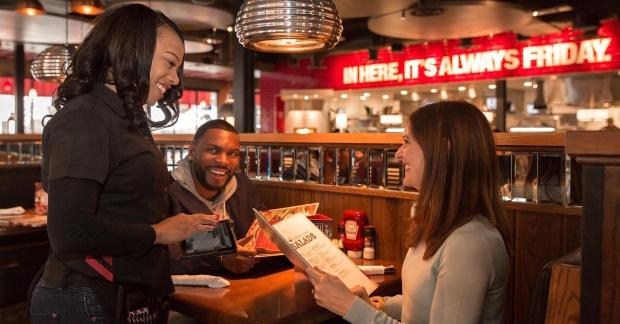 Based on a six-city pilot trial of the tablets, average per-person orders increased, along with server tips, according to the company.
"We obviously believe it's fairly crucial," said Tripp Sessions, VP and CIO of TGI Fridays, in a statement made to CNBC. "Based on results we're getting in, we think it's going to make big improvement to our bottom line."
Mobile ordering options have become more popular among large restaurants, in an effort to make it easier and faster for customers to place orders with servers - and pay their bills when they are done eating.
Related Tags