Marvell displays their new, and incredibly small, NVMe SSD controllers
Mike Chen from Marvell displays some amazingly small SSDs that will power future mobile devices.
Published Wed, Jan 7 2015 9:30 AM CST
|
Updated Tue, Nov 3 2020 12:11 PM CST
Storage Visions 2015 -Mike Chen from Marvell stopped by the TweakTown booth at Storage Visions 2015 to display the Altaplus controller along with a new SSD that has an integrated controller on the NAND package. NVMe has several performance advantages, but also enables low power operation modes particularly well-suited for mobile applications. Marvell is delivering both PCIe 2.0 and 3.0 SSD controllers that feature robust LDPC error correction technology.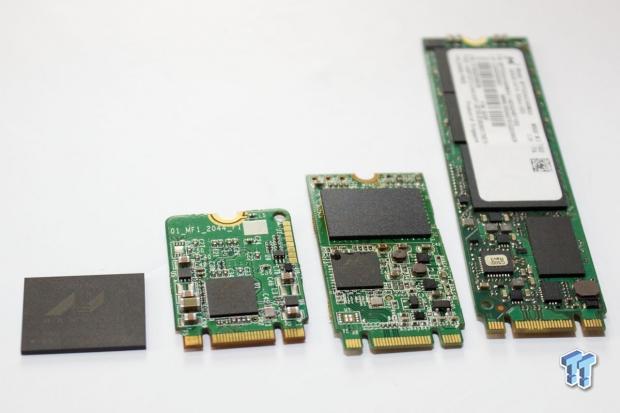 There are multiple lengths in the M.2 standard, and here we can see the difference in size between the different solutions.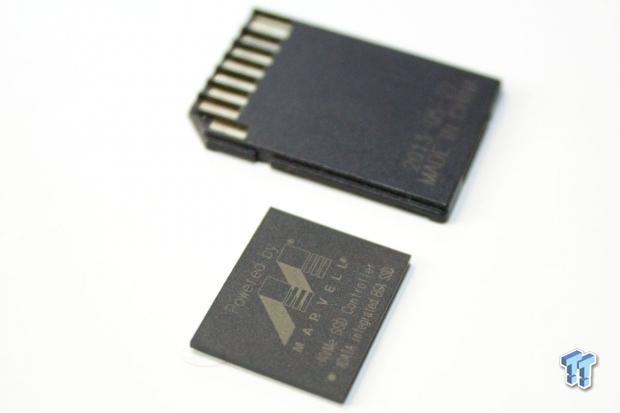 Using a standard SD card for scale we can observe the amazingly small size of this NAND package. What makes this solution unique is the fact that it is actually a fully functional SSD. The controller is embedded into the NAND chip, which allows for ultra-dense configurations. This small SSD contains 128GB of Toshiba flash.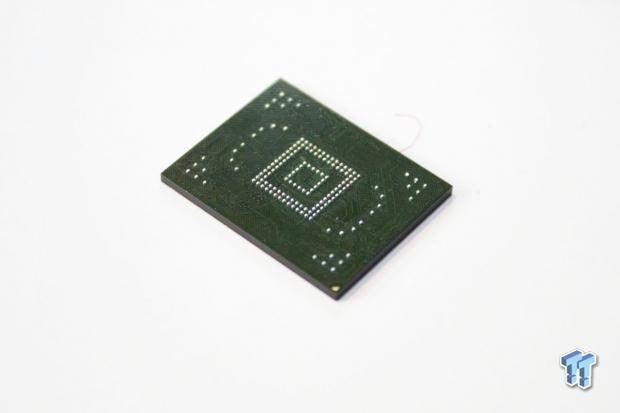 The SSD is BGA and mounted onto the PCB. The device doesn't have any embedded cache, but can use host DRAM for SSD management.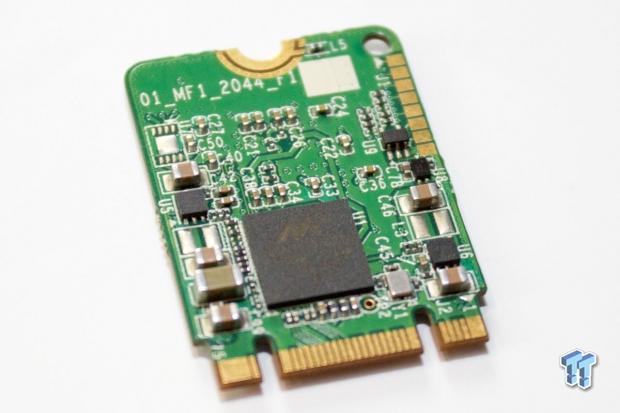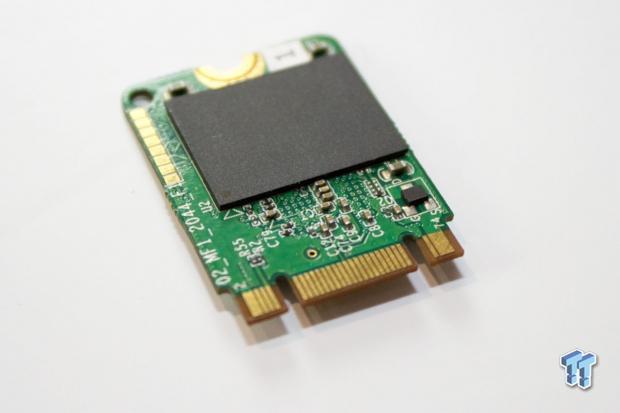 Marvell's 28nm process on the Altaplus controller produces amazingly small devices that enable small form factors. This M.2 128GB SSD can fit just about anywhere, and features a slim design that is well suited for mobile applications. The SSD is powered by the Marvell 88NV1120 and features either ACHI or an NVMe connection.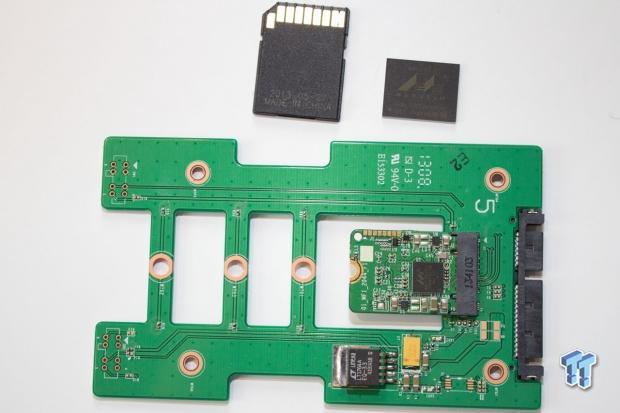 The adaptor illustrates the small size of the devices relative to a normal 2.5" SSD.
Related Tags