CES 2015 - Quoted as a "fully modular chameleon peripheral that is a glove-fit to MMO gaming, that fluidly transforms into MOBA and FPS layouts thanks to custom button placement, and interchangeable side-parts" in their recent press release, ROCCAT are looking to appeal to almost any gamer with their new peripheral offering.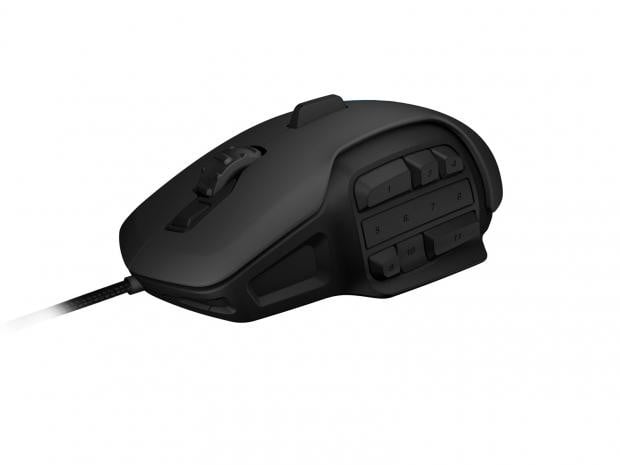 The ROCCAT Nyth features 3D-printed parts that are changeable as you see fit. If you're a heavy user of macro keys in games like World of Warcraft or a precision aimer in Counter-Strike: Global Offensive, this mouse is deigned to suit either or both of those purposes.
"Our growing file library of 3-D printed buttons and side-parts will ensure Nyth users get value out of Nyth years past what anyone else is offering today" states Rene Korte, CEO and Founder of ROCCAT, further adding "it's adaptable and great fun to play with. Much like the human fingerprint, almost no Nyth will be the same as another once users bring their creative customizations into the picture."
This is an awesome advancement in technology, meaning that gamers can basically get exactly the shape they desire to suit multiple hand positions, macro key needs and personal additions. ROCCAT hasn't made mention if you're able to design and print your own 3D add-ons through them, however there is an increasing market of 3D-printing companies, so you might just be able to get it done yourself.