CES 2015 - Still not sure what you want to be when you 'grow up'? Well Acatel's new Pixi 3 phone isn't either. Released with the ability to operate on Android, Windows or Firefox operating systems - you'll have to wait until CES 2015 to see the full information listing.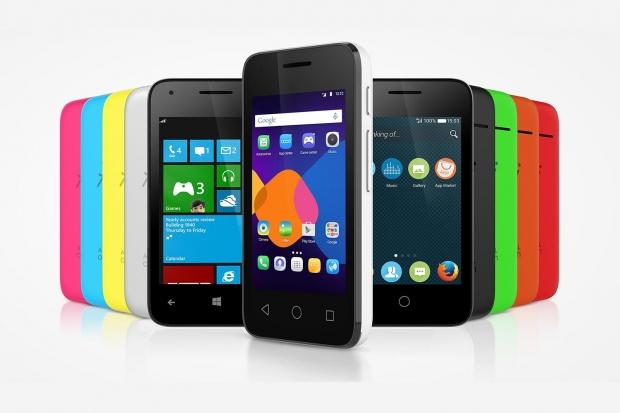 This phone wont be running the three operating systems within a single unit, you'll be able to select which OS you want to use when purchasing the phone. It's certainly a very cool advancement in the mobile scene, seeing a single company supporting a wide user-base of people searching for different operating systems all under the same phone structure.
If you're wanting one for yourself, you will also have the ability to chose from various sizing options. They will be releasing the Pixi 3 phone in 3.5-inch, 4-inch, 4.5-inch and 5-inch variations - giving the consumer the ability to pick which OS they require on any of the offered models. The only catch is that their 3.5-inch product will not feature LTE.
Also adding to their Variety galore is the various color options available, ranging from your standard Black or White, through to a bright green or pink offering.
Stay tuned for more updates as CES 2015 kicks off very soon in Las Vegas.