Kogan rocks the market again with a $129 AU self-branded 256 GB SSD
Kogan are now offering up another extremely well-priced technology component to the market.
Published Thu, Jan 1 2015 6:39 AM CST
|
Updated Tue, Nov 3 2020 12:11 PM CST
We've covered this Australian giant online retailer in the recent past, showing off their $329 windows 8.1-Based Laptop and explaining how Kogan's self-branded technology components are quite often listed well-below or placed around the lowest priced offerings on the market at any given time.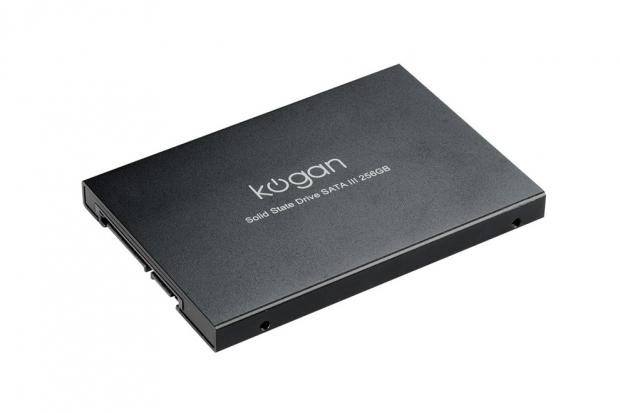 With an apparent 668 views today alone, Kogan's new 256GB SSD is no different. Boasting a maximum sequential read rate of 460 Mb/s and a maximum sequential write rate of 320 Mb/s, this new offering is said to utilize Intel's NAND flash technology.
Comparing the retail listing with other similar devices in the local Australian market, you can see that the Kogan SSD is very well priced. When looking at other 256GB SSD's, it's noted that you can pick yourself up a Crucial MX100 256GB SSD for $139 AU - which offers sequential read speeds of up to 550MB/s and sequential write speeds of up to 300MB/s. If you're looking for higher specifications and higher pricing, you can expect to fork out $219 AU for one of Samsung's 850 Pro Series 256GB SSDs - offering sequential read speeds of up to 550MB/s and sequential write speeds up to 520MB/s.
Given this information, it's certainly no market killer - but given the fact that its only just hit the market and is already listed at this cheap price - who knows how cheap it can become.
If you're worried about receiving an ill-performing product, Kogan are offering a 1 year Australia-wide warranty with every purchase.
Related Tags