COD: Advanced Warfare sales down 27% against COD: Ghosts in the US
Activision is seeing 27% less sales in the US for Call of Duty: Advanced Warfare against last year's Call of Duty: Ghosts.

Published Sat, Dec 13 2014 8:35 PM CST
|
Updated Tue, Nov 3 2020 12:12 PM CST
You probably thought Call of Duty: Advanced Warfare has been selling millions upon millions of games, and with it being better received than the last Call of Duty outing - Call of Duty: Ghosts - most would think the sales would've been beating Ghosts, but that's not the case.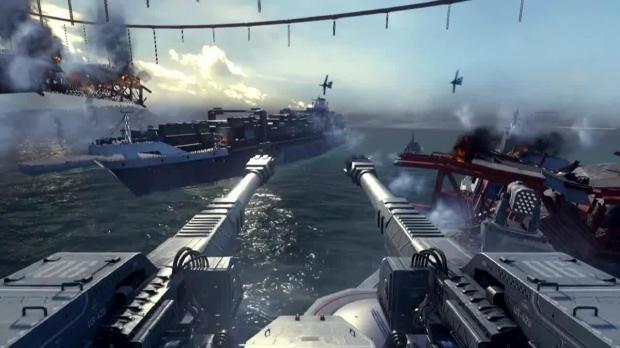 When it comes to retail copies in the US, Advanced Warfare has sold around 27% less than Ghosts did last year. Piper Jaffray analyst Michael Olson has noticed the downward trend based on figures from stat-tracking firm NPD. According to NPD's November report, Activision sales were down 22% for the month, with Advanced Warfare seeing a 27% year-over-year decline in sales compared to Ghosts.
Olsen said: "This is disappointing data following first week Call of Duty: Advanced Warfare sales showing a year-over-year increase. NPD data does not include digital copies or international sales, which, if included, would lessen the year-over-year decline, but we believe this data suggests potential for Q4 revenue upside is now very low". While a 27% drop might sound bad, consider that Advanced Warfare has been the best-selling retail game of the year in the US. Activision announced earlier today: "In only its first month of release, Call of Duty: Advanced Warfare is already the number one top-selling console game of the year through November in the U.S. overall, as well as individually on Xbox One, PS4, Xbox 360 and PS3".
Related Tags