History of McDonalds coming to a cinema near you
Would you like popcorn with that?

Published Wed, Dec 10 2014 11:13 PM CST
|
Updated Tue, Nov 3 2020 12:12 PM CST
In 1955, Czech/American businessman Ray Kroc opened the first franchised McDonalds store in Illinois and soon wrestled control of the company from founders Richard and Maurice McDonald and in doing so began a multi-billion dollar empire found all over the globe. Now Hollywood is calling, with director John Lee Hancock planning a big-screen biopic titled 'The Founder' which aims to tell the story warts and all.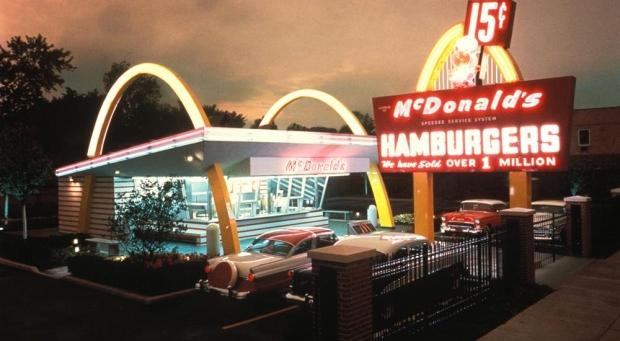 Don't expect this one to be supported by the McDonalds company however - even 60 years on the shrewd business practices of Kroc and the kicking to the curb of the McDonald brothers is likely not a controversy that the McDonalds company would endorse. The official McDonalds website conveniently glosses over the whole truth as revealed in the autobiographies of both sides.
Variety is reporting that Michael Keaton is interested in portraying the lead role.
Related Tags