Pixar launches the trailer for its latest movie 'Inside Out'
Pixar launches the first full-length trailer to 'Inside Out', it's latest movie.

Published Wed, Dec 10 2014 11:01 PM CST
|
Updated Tue, Nov 3 2020 12:12 PM CST
Pixar has a massive library of smash hit movies, but their latest movie 'Cars 2' didn't do so well with things looking much better with the up and coming 'Inside Out' due for 2015. Check out the trailer below.
Pete Docter is back in the director's chair, with his last two movies at Pixar being big hits: Up and Monsters Inc. Inside Out is the first movie he has directed since 2009, with little creatures inside the characters heads who control every single part of our bodies, right down to our emotions.
Inside Out is due out on June 19, 2015. Pixar explains the movie as: "Growing up can be a bumpy road, and it's no exception for Riley, who is uprooted from her Midwest life when her father starts a new job in San Francisco. Like all of us, Riley is guided by her emotions - Joy (Amy Poehler), Fear (Bill Hader), Anger (Lewis Black), Disgust (Mindy Kaling) and Sadness (Phyllis Smith). The emotions live in Headquarters, the control center inside Riley's mind, where they help advise her through everyday life. As Riley and her emotions struggle to adjust to a new life in San Francisco, turmoil ensues in Headquarters. Although Joy, Riley's main and most important emotion, tries to keep things positive, the emotions conflict on how best to navigate a new city, house and school".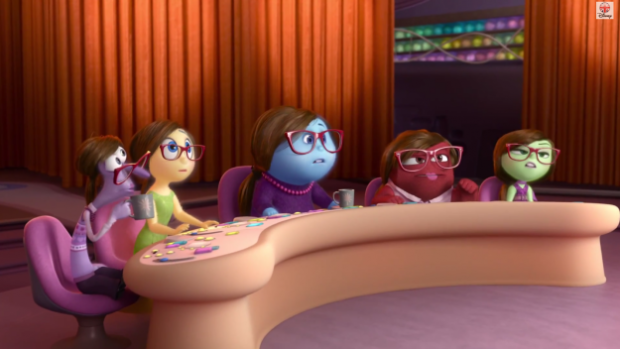 Related Tags