Lambada Wars BETA: A free RTS mod set in the Half Life 2 world
Lambada Wars is said to provide a Command and Conquer or Starcraft II type experience set in the HL2 world - for free!
Published
0 minutes & 49 seconds read time
Previously known as HL2: Wars, this Real Time Strategy (RTS) mod is currently in BETA and functions as a free multiplayer Source Engine modification for Alien Swarm set in the Half-Life 2 universe.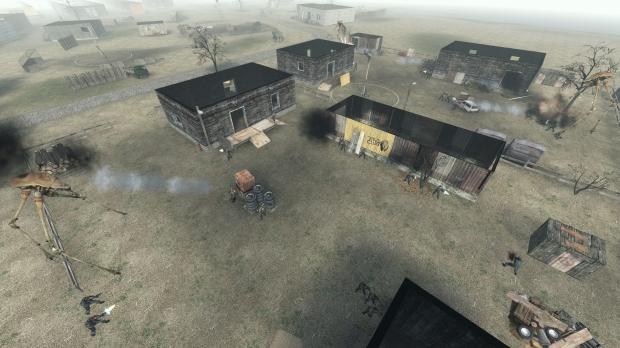 Self-described on its Steam store page as "the war between mankind and their brutal Combine overlords to a traditional real-time strategy (RTS) setting" it has many Half-Life fans foaming at the mouth.
With only 36 current reviews on record and 930 followers on Twitter, it's quite early days for Lambada Wars - however there's barely a negative thought to be seen surrounding all of its online media. Taking a quick browse through the user reviews you can see responses such as "Reminds me of starcraft II more than Company of heros, which I like. I know RTS's are not for everyone, but try it." and "EPIC! It's like HL2 Mixed with Command and conquer! Also there is sandbox mode. The gameplay is fun and exiting, and there are different gamemodes including Multiplayer. 10/10!".
To run this game you must first have a functioning install of the previously much-hyped game Alien Swarm which is also free on the Steam marketplace. Once you've got this installed, head over to the official Lambada Wars page and get ready for battle.
Related Tags