Anonabox, a $45 router that routes your traffic through Tor
Anonabox hits Kickstarter, and for $45 it will anonymize your Internet traffic, routing your Internet connection through the Tor network.

Published Tue, Oct 14 2014 4:31 AM CDT
|
Updated Tue, Nov 3 2020 12:14 PM CST
In this government-spies-on-everyone age, anonymity is hard to come by. But, a group of privacy-focused developers have taken to Kickstarter, asking for funding from the world for something they call, Anonabox. With a goal of $7500, they've blown past that with a huge $146,755 (at the time of writing), with another 28 days still to go.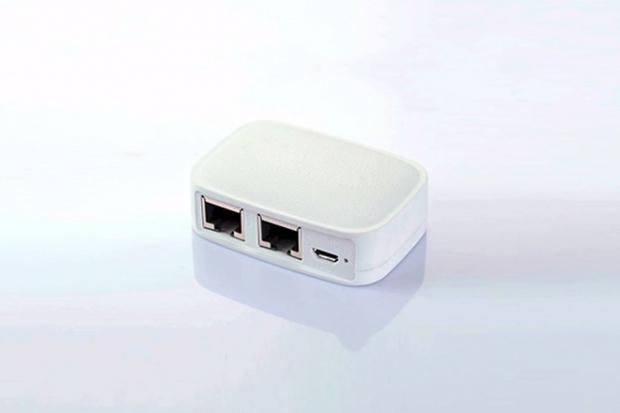 Anonabox is an open-source router that automatically directs all of your data, with it connecting to your router through Wi-Fi or ethernet, through the Tor network. This hides users' IP addresses, and skips over censorship. Better yet, Anonabox is tiny - small enough that it could easily fit inside of your pocket, or be easily placed anywhere near your router.
Thanks to its tiny size, users can take it with them, plugging it into any router, making their work and Internet use completely anonymous. For people who travel, they could use it in their hotel rooms, or for people in China at an Internet cafe, they can skip over the Great Firewall of China. August Germar, who has spent four years working on Anonabox, explains: "Now all your programs, no matter what you do on your computer, are routed over the Tor network". Germar says that the idea behind Anonabox making the use of Tor easier, but for those who reside in Internet-repressive regimes. He added: "It was important to us that it be portable and small-something you can easily conceal or even throw away if you have to get rid of it".
Related Tags