Alien: Isolation works with Oculus Rift after couple of simple tweaks
Despite some expected glitches, Reddit user Wookiee81 managed to easily enable VR support for Creative Assembly's recently launched Sci-Fi horror survival.
Published Wed, Oct 8 2014 11:06 PM CDT
|
Updated Tue, Nov 3 2020 12:14 PM CST
Oculus VR did demo its Oculus Rift headset using 'Alien: Isolation' during E3 2014. It looked very promising and gave a taste of the good things to come. But nobody knew if Creative Assembly's latest sci-fi survival horror game was just few keystrokes away from making the game work with Oculus Rift. Although this counts as 'unofficial' Oculus Rift support, the company behind the game did say that the game won't be supporting VR at the time of launch.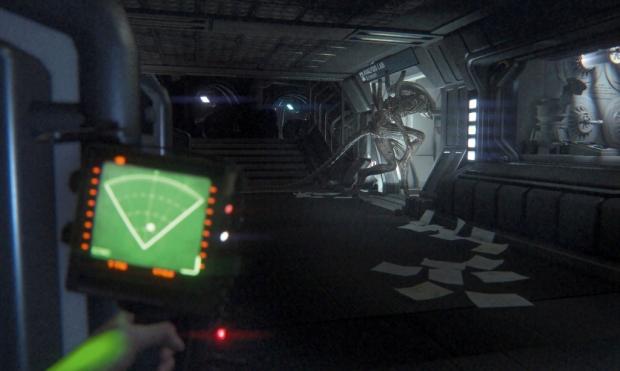 That didn't stop a group of Reddit users to com together and see if they can make the game support VR. As it turns out, they didn't really have to make a lot of efforts since the coding was already present. There are few issues, but as an end result VR works nicely for a game which doesn't have official VR support. The game also has positional tracking as seen during the demos of Oculus Rift's Development Kit 2.
Neither SEGA nor Creative Assembly said anything about the latest finding by the Reddit users, but the unofficial support is far from perfect, as expected. According to latest updates by the Reddit user, the game crashes due to a CPU problem from their end.
For all those who have a Dev kit 2, you can implement the follow the instructions mentioned below:
Under the in-game file's 'ENGINE_SETTINGS.XML' within 'Alien Isolation/ DATA' folder, change the stereo options as mentioned below:

Setting name="Stereo Mode"

Quality name="Rift" precedence="4″/

Quality name="Off" precedence="4″/

/Setting

Set the Oculus to Extended Mode

In the Oculus config utility pause the service

Start the game

Reactivate the service and set the display mode to "Direct to Rift".
Related Tags