Inventors for blue LED lights gets a Nobel Prize in physics
Two Japanese based and one US-based scientists have won a Nobel Prize in Physics for a 20-year-old invention of LEDs.
Published Wed, Oct 8 2014 9:19 AM CDT
|
Updated Tue, Nov 3 2020 12:14 PM CST
The researchers of blue light-emitting diode (LED) are the recipients of the 2014 Nobel Prize in physics. The winners are Isamu Akasi, a professor at Meijo University and Nagoya University, Hiroshi Amano, also a professor at Nagoya University and Shuji Nakamura who is a professor at the University of California. Along with the Nobel Prize, the scientists will also be splitting $1.1 million award money.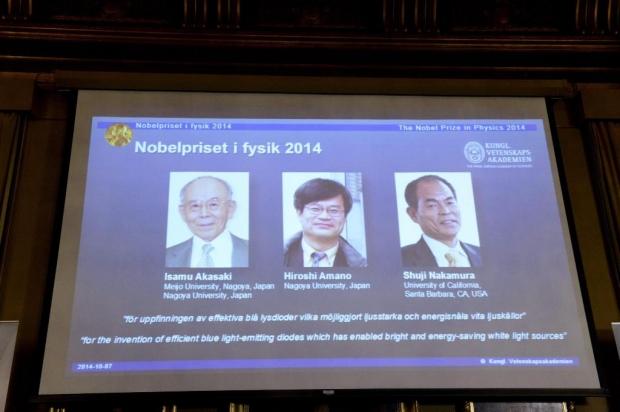 The three scientists were the ones who found a way to produce blue light beams in the early 1990s, but the red and the green light diodes were produced by others. According to the Royal Swedish Academy of Sciences in its prize citation that white light couldn't have been invented if it wasn't for the blue LED invention. The invention of blue LED is 20 years old, but has been used in multiple electronic appliances, devices, day-to-day electronic equipment, traffic signals, headlights and even PCs.
The main advantage of LEDs is that it significantly reduces the consumption of electricity in comparison with incandescent and fluorescent lights. The widespread adoption of the practical invention, and the versatility in other fields is what makes them deserve this award. LEDs are used in smart bulbs that are made by few companies like GE and Phillips.
Related Tags