Ryse compared on a PC versus Xbox One video, shames Xbox One version
In a new video, we can see some side-by-side comparisons of the PC and Xbox One versions of Ryse: Son of Rome.

Published Tue, Sep 30 2014 12:43 AM CDT
|
Updated Tue, Nov 3 2020 12:14 PM CST
Ryse is going to hit the PC soon, after being an Xbox One exclusive and launch title for Microsoft. The Crytek developed game is now being compared between the Xbox One and PC in a new video, which you can watch below.
I watched that video, and to me, I didn't see much of a graphical change between the two. I did notice massively increased frame rates on the PC, and reduced motion blur, but only slight upgrades in terms of texture quality and animation. Digital Foundry are behind the video, noting that they were playing with the preview build of Ryse for PC, which isn't the complete version gamers will receive soon.
Richard Leadbetter of Digital Foundry explained that he found the PC version can improve in two very obvious areas: resolution and frame rate. Leadbetter said: "The PC version we tested-a two-level press demo-offers the opportunity to resolve these issues conclusively. Slotting a Radeon R9 290 into our Core i7 3770K PC overclocked to 4.3GHz, Ryse's spectacular opening renders beautifully at a native 1080p, with a flawless 60fps update. A 30fps cap is included in the options, but crucially, Crytek allows PC users to run fully unlocked - and given the right hardware, the impact is spectacular".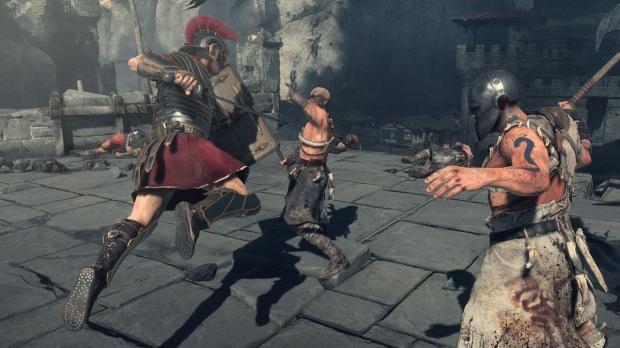 "What's clear from our testing-and showcased quite spectacularly in the comparison video above-is that the ability to shape the performance level of the game has far more of a positive impact on the title than running it at native 1080p", he added. Leadbetter continued, saying: "Slowed down to 25 per cent speed, the ebb and flow of the Xbox One update is very much at odds with the sheer consistency of the PC's delivery of new frames. But image quality? There's an improved clarity to the game in motion, and a hint of blur on Xbox One (especially evident in completely static scenes), but it's hardly a revelatory improvement, with the advantage mostly lost in movement. We need to move to 2560x1440 and 4K to see a truly game-changing difference - and that requires some serious GPU power".
Related Tags