Kickstarter's updates its rules for failed projects
Updates rules for Kickstarter projects, after a massive failed Kickstarter game got cancelled.

Published Mon, Sep 22 2014 1:33 AM CDT
|
Updated Tue, Nov 3 2020 12:14 PM CST
After a massive Kickstarter game was officially cancelled on Thursday, the company has updated its terms to better protect people from being stung by cancelled projects. The project in question was science fiction author Neal Stephenson, with his $526,000 in funding up in the air after cancelling his project late last week.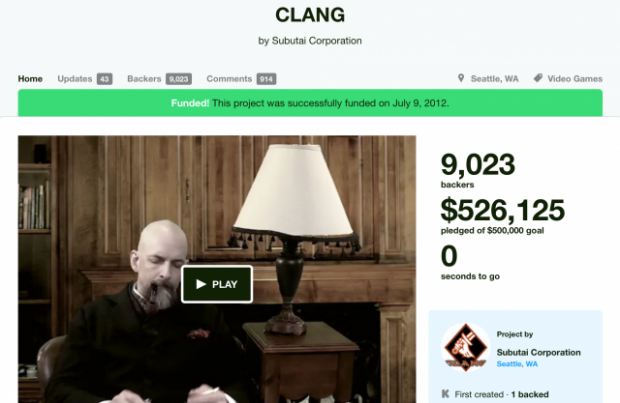 Section 4 of Kickstarter's new terms states that it will help project creators set themselves up better for success, and to not upset their backers. If the creators behind a Kickstarter project can't deliver their goods, the company explains how it will try and make good when creators don't fulfil their goals, or backer rewards.
If this does happen, creators are expected to explain themselves as to what is happening, and where all the money has gone. If the project was cancelled, Kickstarter expects creators to issue refunds to anyone who asks for them. Kickstarter reiterates that when refunds are offered, backers can "explain how those funds will be used to complete the project in some alternate form", but I don't see many people having faith in a creator if their project fails, but the option is there. Estimated completion dates, to Kickstarter, are just that: estimations. They are not deadlines, with Kickstarter having no power to issue refunds. But, backers can pull their pledge out anytime during the funding process.
Related Tags