NVIDIA Editor's Day 2014 - One of the more interesting things shown off by NVIDIA at its Editors Day was DSR, or Dynamic Super Resolution. DSR is capable of rendering a 4K image, and then downsampling it to 1080p, which has multiple use cases.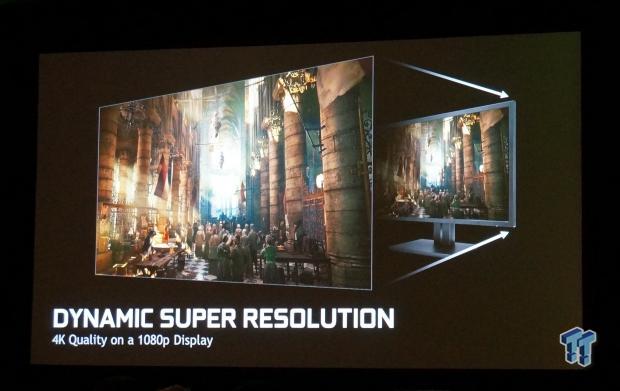 First, you can render at 4K, and then display this higher resolution image on your not-so-high resolution display, such as a 1080p panel. This provides a sharper image, without you needing to upgrade your display.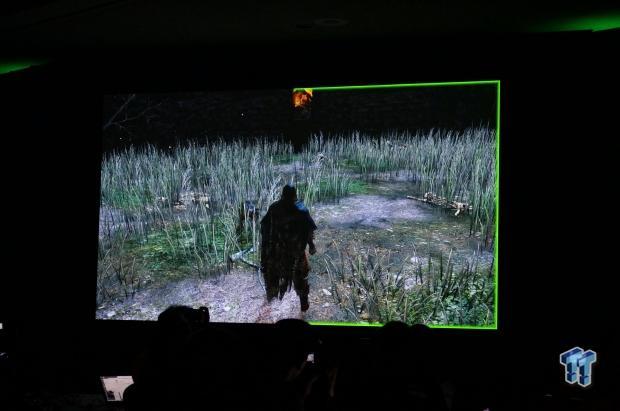 Above, we have the normal image on the left, with DSR on the right.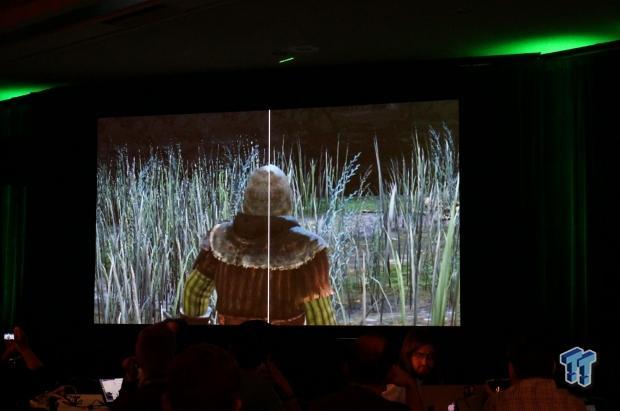 The same shot again, but this time it has been zoomed in.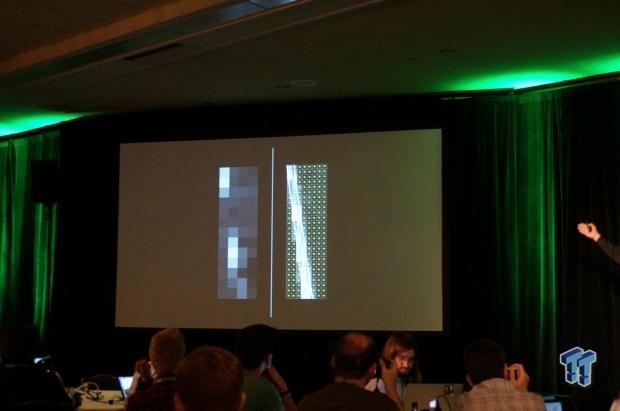 NVIDIA shows us what is going on at the pixel level, with the normal image on the left, and DSR again on the right. DSR is filling more pixels up with more information, which is displaying the game at a higher image quality, and much sharper.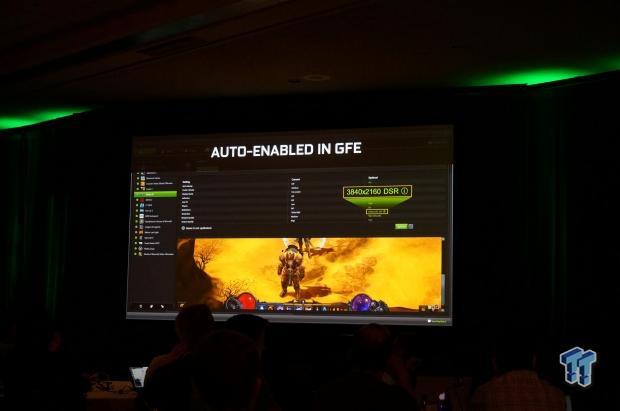 All of this can be enabled in GeForce Experience, by enabling DSR.