Amazon rumored to have sold only 35,000 units of its Fire Phone
How many Fire Phones has Amazon sold? Rumor has it, only 35,000 or so.

Published Wed, Aug 27 2014 12:44 AM CDT
|
Updated Tue, Nov 3 2020 12:15 PM CST
It has been over a month since Amazon launched its first smartphone, the Amazon Fire Phone, but how are sales going? Well, Amazon haven't released official sales figures, but Charles Arthur of The Guardian has smashed some numbers into a calculator, with some estimates on the sales of the Fire Phone.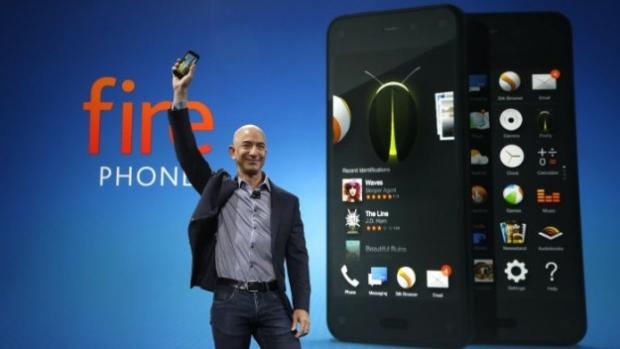 Arthur's estimated sales number of the Fire Phone comes in at just 35,000 sold, where he used data from both Chitika and ComScore. Arthur found that the Fire Phone has barely made an appearance on US mobile traffic since it launched last month, with the 35,000 estimated Fire Phones sold being the best case scenario.
"Therefore even allowing for margins of error, it seems unlikely - based on Chitika's data and the ComScore data - that there were more than about 35,000 Fire Phones in use after those 20 days [of being available]," according to Arthur. He continues: "Amazon had not responded to a request for comment on the calculation by the time of publication."
Considering Amazon launched its Fire Phone as an AT&T exclusive, a lot of Americans were cut off from being able to use it. Secondly, the Fire Phone was priced at the same level as the likes of Samsung's Galaxy S5 and Apple's iPhone 5S, both phones being at the top of the smartphone heap. Amazon didn't have anything on the Fire Phone that really set it apart, or made it stand out from the rest.
Related Tags