Sienna Storm, a PC game from the writer of the first two Deus Ex games
Deus Ex writer teams up with ex BioWare and SOE developers for Sienna Storm, a different PC game that is currently on Kickstarter.

Published Thu, Aug 21 2014 6:37 AM CDT
|
Updated Tue, Nov 3 2020 12:15 PM CST
An interesting new game has jumped onto Kickstarter, with Sienna Storm having Sheldon Pacotti, who wrote the first two Deus Ex games. Sienna Storm puts you in "The Game", with the game being espionage. Sienna Storm will feature "stunning hand-drawn environments let the action span the globe" with "2D animations bring to life infiltrations, evasions, fights, and also other influential characters as you mark targets, meet assets, go black or drop heat".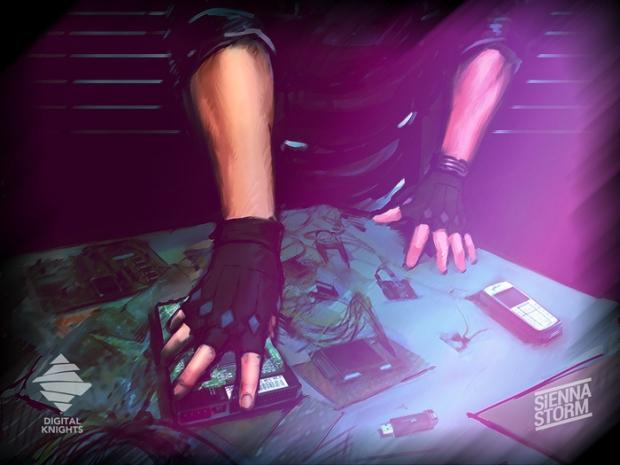 The gameplay of Sienna Storm sounds intriguing, where it is a departure from the games we know and love today. The Kickstarter page for Sienna Storm explains the gameplay: "Sienna Storm is a unique interactive comic-style video game. Every scene is a hand drawn, animated work of art and there are multiple actions points the player may select to progress the game. Dialogues are rich and non-linear, and choices you make throughout the game not only have consequences, but also influence your standings with certain characters and involved parties".
The page continues: "There is a fair amount of challenges to resolve such as combat, hacking computers, and tailing an enemies. When you enter these challenges, you play a short strategic card game using a customizable deck. At the start of each card match, you can modify your deck to best suit the situation, even adding in new cards you've earned over the course of the game. This allows you to pick a strategy - trickery, gadgetry, or straight-up violence - that works best for the mission and your personal play style. But watch out! The matches are dynamic and based on the story, so you never know what new enemies, old allies, or dramatic plot twists are in the cards to keep you on your toes!"
Related Tags