Silent Hills has the potential to be one of the best horror games ever
P.T. - the Playable Teaser on the PS4 right now is the closest thing we'll get to Silent Hills for a while.

Published Fri, Aug 15 2014 8:26 PM CDT
|
Updated Tue, Nov 3 2020 12:15 PM CST
When the world found out about Silent Hills, we didn't know what to expect exactly. A return to the usual mechanics of Silent Hill, or something completely new? Well, luckily there is a "Playable Teaser" available for the PS4, providing just that - an amazing tease of things to come.
As you can see, Hideo Kojima wasn't lying when he said Silent Hills would make you 's**t your pants'. This teaser looks absolutely incredible, almost to the point where it could sell PlayStation 4 consoles on its own. Now imagine this game working with Project Morpheus, Sony's VR headset. Better yet, Kojima has announced that Metal Gear Solid 5 is coming to the PC, so imagine Oculus Rift support if it arrived on the PC.
I had actually found this walkthrough on Reddit, with one of the comments on there from 'EvenArrantzier' where he said: "I've got a sweet 110 inch projection screen and surround sound. Six 15 inch speakers spread out around the ceiling. It was fucking perfect. I'd hear the noises all around me. They really did a great job with the sound. I played for three hours with two of my friends, in a completely dark room. We spent the night screaming and yelping with fear. It didn't become any less scary despite knowing the layout and mechanics of the game. It remained as unnerving and frightening as the first ten minutes. And not a word of a lie, I swear to fuck, at one point my friend yelped, farted, and had to go to the bathroom to make sure he hadn't shit his pants. We all agree that demo was the single most terrifying thing any of us had ever experienced".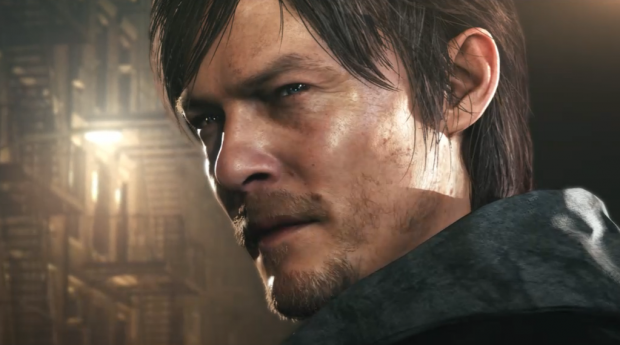 From the look of that trailer, I can see why. A 15-speaker surround sound unit and huge 110-inch screen will definitely add to the experience. Silent Hills is shaping up quite beautifully, with this now sitting firmly on my radar until it's out.
Related Tags