Scientists discover origin of 18th century wood ship under WTC
Scientists find origin of 18th century wooden ship discovered under the World Trade Center towers using rings in the lumber.
Published Wed, Jul 30 2014 10:00 AM CDT
|
Updated Tue, Nov 3 2020 12:15 PM CST
One of the big mysteries that remained after the September 11 attacks was an old wooden ship that was discovered under where the towers once stood during clean up. While excavating the site, a wooden ship was discovered in the earth leaving scientists to wonder where the ship came from and what it was doing there.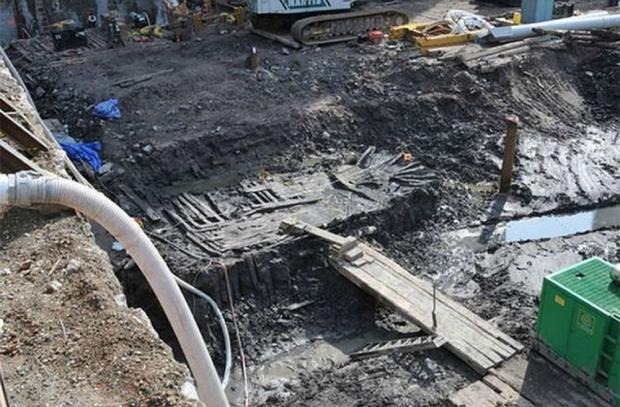 Scientists have used tree rings in the lumber used to build the ship to learn something about where it came from and when it was built. The rings in the lumber reveal that the trees matched other lumber that was cut down about 280 years ago near Philadelphia. The researchers believe the wood was harvested in 1773 and was cut down somewhere around the time of the Boston Tea Party.
The rings in the lumber help the scientists pinpoint its year and location of origin while providing a bit of history about the climate in the area where it was harvested. The ship is believed to have been constructed by a small shipyard, because details in the design of the ship are unlike those used by larger shipyards. The ship is believed to have been retired in the city, coved by garbage and landfill, and then the Twin Towers were built over it.
Related Tags