SpaceX Falcon 9 rocket soft landing test completed
SpaceX completes successful landing test for Falcon 9 main rocket in Atlantic Ocean.
Published Thu, Jul 24 2014 5:29 AM CDT
|
Updated Tue, Nov 3 2020 12:15 PM CST
SpaceX is working on a way to be able to retrieve the main stage of the Falcon 9 rocket to be reused for future flights. This month the Falcon 9 was used to put six ORBCOMM satellites into space and after that launch was completed successfully, the main stage of the rocket went on to perform another test.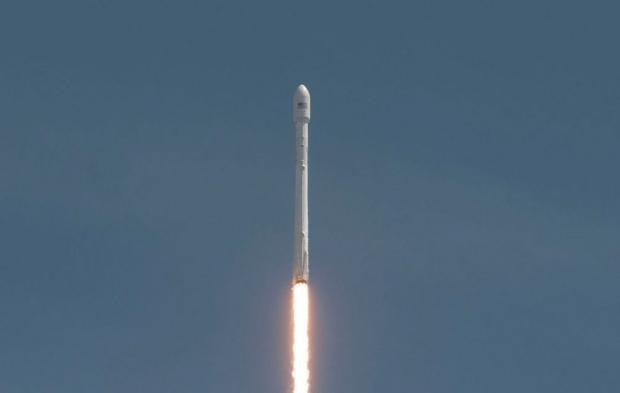 The main stage fell back into the atmosphere at hypersonic velocity and a camera on the outside of the rocket recorded the landing process. As the rocket came back to a water landing in the Atlantic Ocean, the main rockets fired up twice to slow the rocket down to a velocity of near zero at touchdown.
You can see in the video above that the landing process appears to have performed flawlessly. The landing legs on the rocket pop out and the rocket lowers itself into a very soft landing in the water before toppling over on its side in the ocean, as planned. SpaceX says that the structural integrity of the rocket was damaged during the flopping over horizontally portion but the camera footage shows things performed as planned and data needed was gathered in the test. The goal is to eventually land the main stage on a floating landing pad for reuse with no refurbishment.
Related Tags