Chromebooks outpace OS X and Windows in commercial sales
Chromebooks outpace both Mac and Windows units in commercial sales, kids around the US are now learning on Chrome.
Published Tue, Jul 15 2014 6:01 AM CDT
|
Updated Tue, Nov 3 2020 12:15 PM CST
The Chromebook may not be putting a massive dent in the consumer market when it comes to outselling OS X and Windows machines to the public, but in the business and education market Chromebooks are growing massively. In the three weeks that ended on June 7, Chromebooks were a solid 40% of all computers sold in the commercial realm.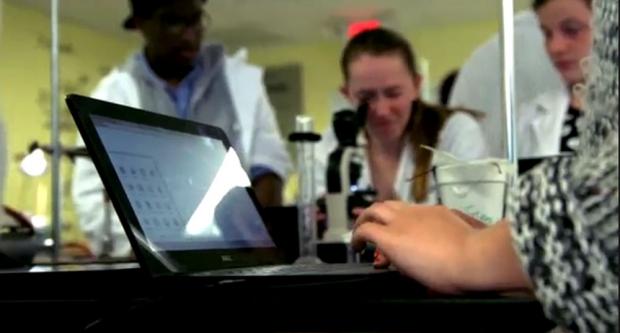 Commercial sales include sales to businesses, schools, governments, and other organizations. Beating out Mac and Windows machines in the education environment is a big deal as that is a very coveted market for all manufacturers. The reason so much weight is placed on educational sales is that when you get users when they are young, they are more likely to stick with a platform forever.
"Chrome's unit strength ahead of this year's education buying season shows how it has become a legitimate third platform alongside Windows and Mac OS X and iOS," Stephen Baker, NPD vice president of industry analysis, says. "The next test for Chrome will clearly be the most difficult, as both Apple and Microsoft get more aggressive in pricing and deal making over the next few months", Baker says. "By the end of the third quarter we will have a much clearer picture of the long-term impact Chromebooks will have in the commercial channel".
Related Tags