Verizon blames Netflix for intentionally slowing down its own traffic
Verizon goes on a defensive via a blog post,explaining that Netflix's claim about broadband throttling is a hooey!
Published Mon, Jul 14 2014 5:04 AM CDT
|
Updated Tue, Nov 3 2020 12:15 PM CST
Netflex and Verizon are having a catfight about allegedly capping internet bandwidth that affects the online streaming service. This time, Verizon is pointing its fingers at Netflix, claiming in its blog post that the streaming service is stifling its own subscriber's experience.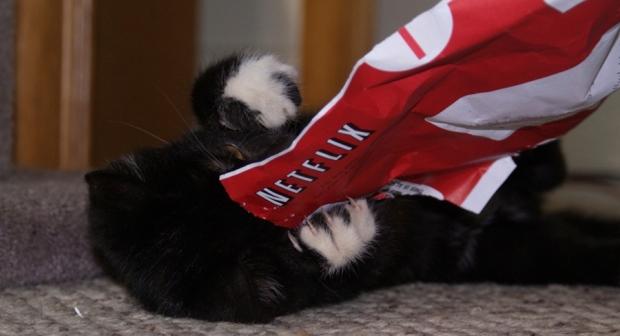 Verizon said that its subscriber complained of fetting bad Netflix performance even though he is using the 75Mbps FiOS connection plan. But Verizon defended its internet service by saying that there is no congestion from the company's broadband infrastructure, which offloads all the suspicion on Netflix.
Verizon's operations team conducted a study when it received a complaint from its customer when Netflix sent a mail to its Verizon's dastardly deed. Verizon explained that congestion happens when it reaches 100% capacity which usually happens during peak usage periods. However, when they compared with other services which uses non-Netflix traffic, there was no congestion at all.
Verizon said,"Netflix chose to attempt to deliver that traffic to Verizon through a few third-party transit providers with limited capacity over connections specifically to be used only for balanced traffic flows". It added,"Netflix knew better. Netflix is responsible for either using connections that can carry the volume of traffic it is sending, or working out arrangements with its suppliers so they can handle the volumes. As we've made clear before, we regularly negotiate reasonable commercial arrangements with transit providers or content providers to ensure a level of capacity that accommodates their volume of traffic."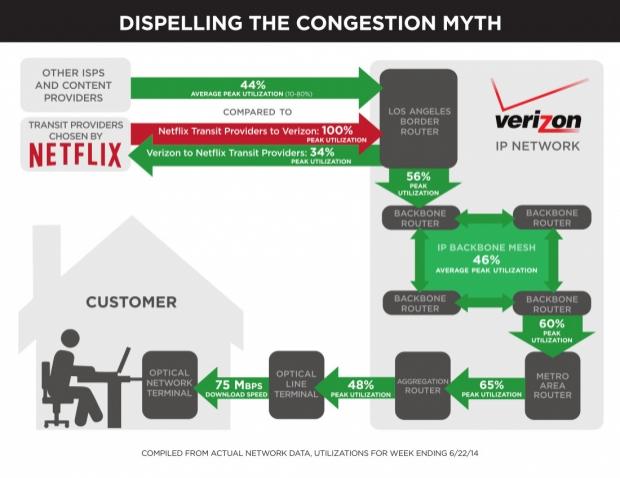 Though it doesn't make for either of them to stifle the customer's experience, it should be noted that Netflix had to make a peering agreement with Verizon where the streaming service will pay Verizon for better connections. The company also took it one step further by sending an email to its Verizon users that the internet service provider is responsible for spoiling their streaming quality. As one will expect, Verizon didn't like this at all, and even sent a cease and desist letter to Netflix.
The story isn't so different when Netflix made a deal Comcast. Netflix suspected that after Comcast's merger with Time Warner, their streaming service might be choked and hence made an agreement with them. However, Netflix blamed Comcast and said that the internet service provider is extorting money from content streaming services for charging twice for accessing the same content.
Rather than having a fight with eachother, both the companies need to reach a middle ground and try to resolve the issue, assuming both of them are not doing anything which affects its subscriber's experience. Verizon would have to take one step further, considering Netflix paid for better connections to handle the loads.
Related Tags