What may come as a surprise with few gamers, free porn video website YouPorn is interested to sponsor an e-sports team who are playing either League of Legends, DOTA 2 or Hearthstone.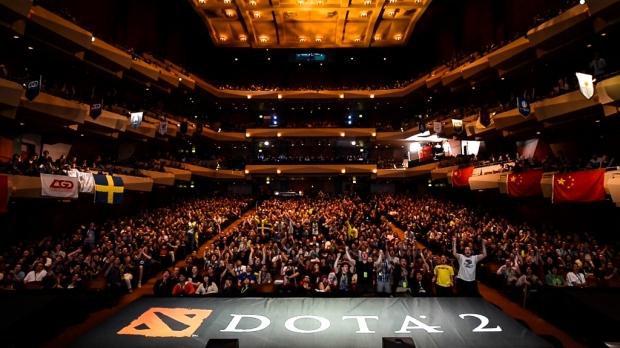 League of Legends, DOTA 2 and Hearthstone are few of the games that are played on the professional level in many countries, with a large userbase of players, spectators, fans and even sponsors. The prize pool is also equally large. Hearthstone Blizzcon Tournament had a prize pool of $250,000. Valve's 'The International' DOTA 2 tournament reached a prize pool of a jaw-dropping $10.5 million. Many smaller events were held in many countries, both as either a city-wide or a national tournament held every year.
YouPorn recently posted a Twitter message (NSFW Warning) asking opinion about the website sponsoring an e-sports team. As one would expect, this attracted a lot of comments, including those who have been asking if YouPorn would be interested in sponsored an E-sports team for Counter-Strike: Global Offensive and even for Starcraft 2 team.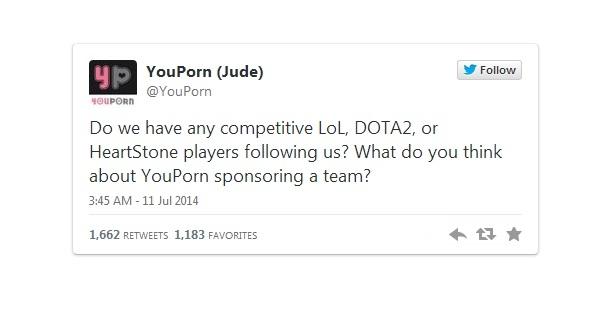 If YouPorn will sponsor an e-sports team is something that remains to be seen. This could be an interesting turn of events as one would speculate how would an e-sports team will benefit from this- and vice versa. Unlike gaming peripheral and hardware makers who sponsor many teams from multiple countries and equip them with their hardware to give an extra edge, YouPorn may probably fund them for covering travel and living expenses while participating in tournaments, or something a little more than that. In any case, this could work out in YouPorn's favor. Question remains if tournament organizers would allow e-sports team sponsored by a porn site or if they would find it inappropriate.