Google bids adieu to 10 year old early social network, Orkut
The ancient social network, Orkut, is set to go kaput as Google pulls the plug this September.
Published Mon, Jun 30 2014 4:16 PM CDT
|
Updated Tue, Nov 3 2020 12:15 PM CST
So long then, Orkut - Google's first social network, now ten years old, is officially closing its doors at the end of this September.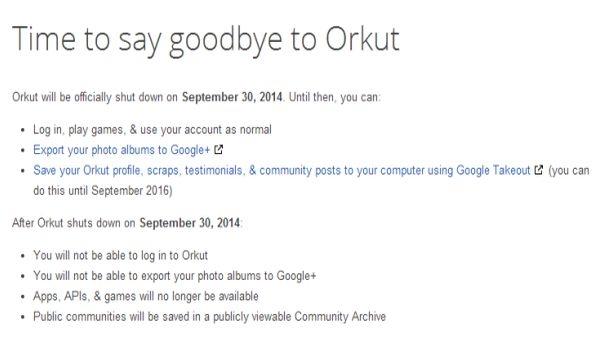 Orkut began life in the earlier days of web 2.0, at the time competing with the likes of Myspace. It was incredibly popular in South America, and enjoyed millions of users in its heyday. Now, in a blog post, the social network is saying "tchau". Orkut "helped shape life online before people really knew what social networking was," the post read. "Over the past decade, YouTube, Blogger and Google+ have taken off, with communities springing up in every corner of the world. Because the growth of these communities has outpaced Orkut's growth, we've decided to bid Orkut farewell."
Google plans to keep investing its time in the newer, mentioned networks. But to any users still lurking around, there will be an archive of all public communities - available at the date of Orkut's death late September. Those that don't want their details to be kept online can remove Orkut permanently through their Google+ accounts - where else?
Related Tags