Crytek is in a world of pain right now, isn't paying its staff on time
Crytek is having money issues, partner issues, and is walking down a path of free-to-play games instead of big AAA titles.

Published Thu, Jun 26 2014 8:25 PM CDT
|
Updated Tue, Nov 3 2020 12:16 PM CST
We reported a few days ago now that Crytek was beginning to walk into some trouble, with developers not flocking to its CryEngine for game development. But now there's multiple outlets reporting that the developer behind Crysis is in a spot of bother over not paying its employees on time.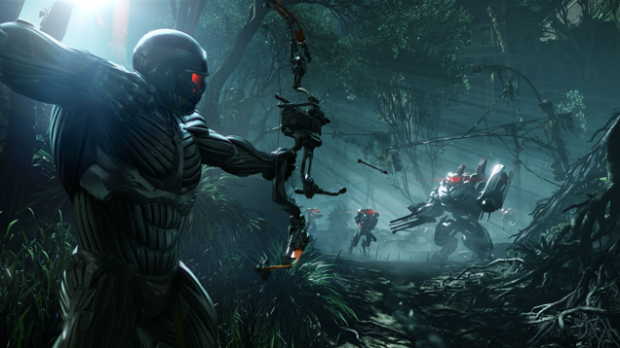 The developer hasn't been paying its employees on time for a few months now, with multiple games being cancelled, some of which were original prototypes, and even the sequel to the Xbox One exclusive, Ryse. Current and former employees of Crytek explain that the company has a tense, unstable environment which stems from poor communication and a number of high-level staff leading the company's studios in both Britain and Germany. One employee has said that over 100 people have left the company since March.
Crytek has reportedly been experiencing some issues for quite a while now - personally, ever since it shifted focus to consoles over pushing graphical boundaries with CryEngine and Crysis on PC - with multiple contracts cut from the company. Crytek is a privately owned company, so when it loses a multi-million-dollar contract, it hurts, a lot.
Not only are the cancelled projects an issue, but Crytek's employees have said that the big shift in focus over the last few years is beginning to become a much bigger issue to the company. We've seen Crytek announce that it is shifting from making massive first-person shooters like Crysis to free-to-play games like its upcoming Arena of Fate, and Warface.
A Crytek employee explains: "Instead of focusing on the core strengths of the company, which would be the [Crytek] engine and innovative PC titles, we simply jumped at every next big thing in the industry. Except that each time we did, it was a little too late and we were running after our competitors. There's no sense of identity at this point and I think that frustrates both employees and fans".
The financial troubles have left Crytek unable to pay its employees on time, with some of its staff getting paid just 30-40% of their paychecks, while others haven't received a dollar in months. All the while, Crytek co-founders Cevat and Avni Yerli rock up to the studios in their Ferrari's, with one source calling this "a slap in the face" to its employees, which the company can't afford to pay.
Not only are the Ferrari's being shown off during hard financial times, but the company has been shelling out countless amounts of money flying its staff across the world, between its various studios in first-class. A second employee at Crytek said: "Even when the financial troubles started, people were still flying between studios regularly, and while salaries didn't get paid, the travels were still authorized".
Crytek is expected to receive a major injection of cash in the coming months, according to the company's upper management. Whether this will solve all of the problems, we don't know - but with the way things are at the company, it doesn't look like money is enough to save them.
Maybe a complete reversal of making games - and watering its CryEngine down for consoles - and a full 100% commitment to PCs would be the first thing of order. Build a truly next-gen, PC crushing CryEngine 4, and show it off with a complete reboot or next-gen Crysis game, made for PC only with Oculus Rift support. That's what I'd do, anyway.
Related Tags