91Gbps Internet tested, 100x faster than Google Fiber
US Department of Energy tests new Internet, at 91Gbps - it is 100x faster than Google's already incredible Fiber service.

Published Wed, Jun 18 2014 10:09 PM CDT
|
Updated Tue, Nov 3 2020 12:16 PM CST
If you thought the 1Gbps on offer from Google Fiber was impressive, well, that would feel like dial-up compared to what the private pipeline the US Department of Energy recently tested - bursting out an incredible 91 gigabits per second between Denver and Maryland.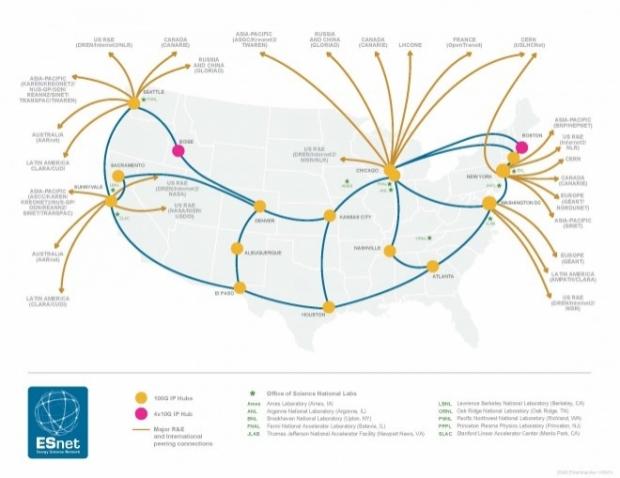 The reason behind the uber-fast Internet access is that the Energy Sciences Network (ESnet) and NASA officials having to deal with copious amounts of data, but with access to this 91Gbps connection, that is a thing of the past. Even faster transfers have been benchmarked, but these were done over direct connections.
We reported earlier in the year that Alcatel-Lucent and BT smashed a huge 1.4 terabit connection, but this was a direct connection between London and Ipswich. ESnet does have a goal in mind, where it hopes to see transfer speeds increased to as high as 1Tbps, where it has already started work on a 400 gigabit network. Where do I sign up?
Related Tags