Nimble Storage builds out Adaptive Flash portfolio with latest release
With an all new all-flash shelf and faster hybrid-flash array, Nimble Storage continues to find the balance between price, performance, and capacity.
Published Wed, Jun 11 2014 1:13 PM CDT
|
Updated Tue, Nov 3 2020 12:16 PM CST
Nimble Storage is expanding its reach into the SSD market by introducing an All-Flash Shelf and a more powerful hybrid-flash array, the CS700, to its portfolio. The combined new solution is capable of scaling up to 500,000 IOPS, 64 terabytes of flash, and a petabyte of capacity.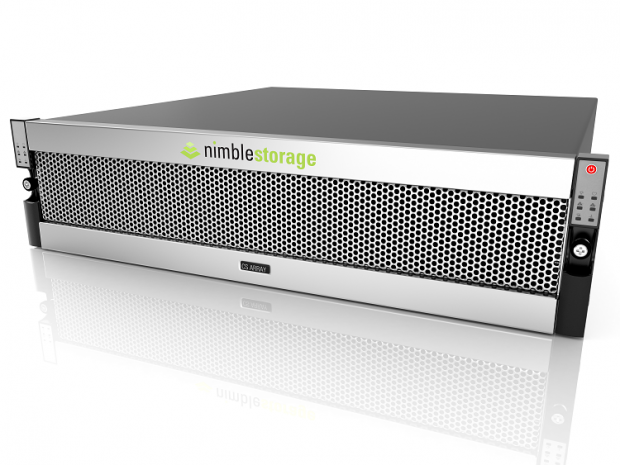 In conjunction with the introduction of these new products, Nimble is highlighting a set of features for the intelligent handling of data they are dubbing, "Adaptive Flash". This is a combination of the Nimble CASL (Cache-Accelerated Sequential Layout) architecture and the cloud based management software, InfoSight. The CASL technology includes dynamic flash-based read caching, inline compression, and snaphots. And with InfoSight, customers can monitor and manage their Nimble systems via a cloud-based platform.
The Nimble Storage architecture is built to allow for scaling out performance separate of scaling out capacity. To add additional capacity, customers can simply add additional storage shelves. As for increasing performance, by upgrading the compute or adding more SSD's.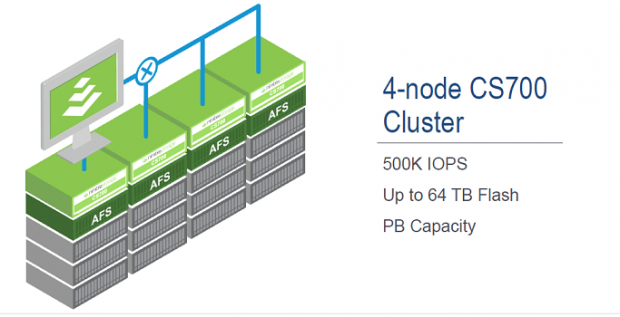 It is interesting to note that Nimble chose to announce these two new products on a day when most investors might otherwise be distracted. Today marks the 180 day lock-out period for the Nimble Storage IPO. While some pundits were predicting a significant drop in share price, by mid-morning, the stock price was mostly flat.
Related Tags