Gamer uses a Logitech G25 steering wheel to play Counter-Strike
Ever thought of using your steering wheel in a first-person shooter? One gamer did with hilarious results.

Published Sun, May 11 2014 8:34 AM CDT
|
Updated Tue, Nov 3 2020 12:17 PM CST
Someone has given themselves quite the challenge, where a gamer has used nothing but a Logitech G25 steering wheel to play the first-person competitive shooter, Counter-Strike: Global Offensive. The video is below, but turn your speakers or headphones down before you click play.
He actually does quite well considering there's no mouse and keyboard, or even a gamepad being used. Nothing but an actual Logitech G25 steering wheel to turn, with the buttons on the wheel used for shooting. His gamer tag in the game is actually 'KILLED YOU WITH A WHEEL,' so you'd be pretty pissed if you actually got killed by someone using a steering wheel... in a first-person twitch shooter.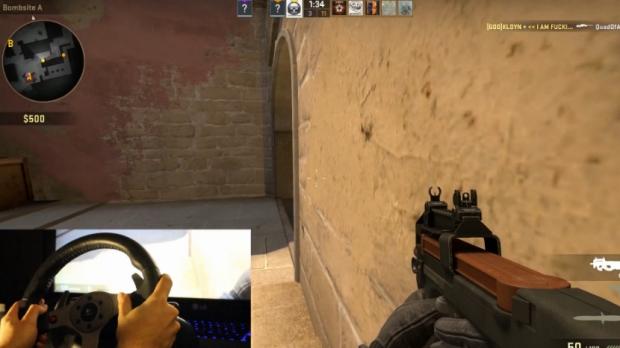 Related Tags