Brazilian police officer's Nokia 520 smartphone stops a bullet
Cheap Nokia Lumia 520 smartphone stops a bullet that would have been a real pain in the rear for one Brazilian police officer.
Published Mon, May 5 2014 8:02 AM CDT
|
Updated Tue, Nov 3 2020 12:17 PM CST
Being a police officer is a dangerous job no matter what country you live in. Criminals often try and shoot officers as a last resort to get out of being captured and carted off to jail. One Brazilian military police officer was recently involved in a shooting and the officer's smartphone may have saved his life.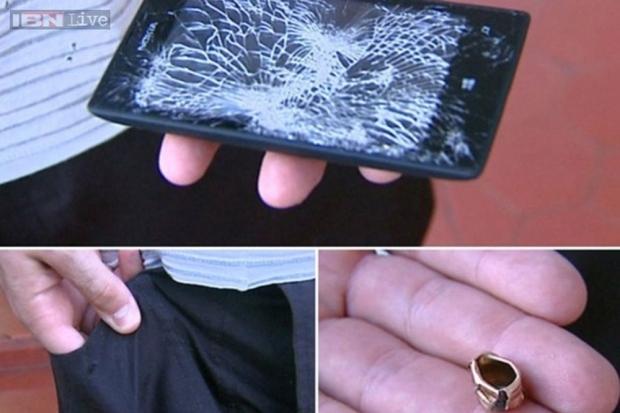 The officer had a Nokia Lumia 520 smartphone in his pocket and the budget smartphone caught a bullet possibly saving the officers life when he was shot. The smartphone was in the officers back pocket as he was reportedly taking the uniform to his mother to be washed.
When he arrived at his parents' home, he found them being held hostage. The two bad guys opened fire when they saw his uniform. The officer would have been shot Gump-style in the buttocks had his phone not stopped the round as he turned and fled the bullets. The criminals fled and the officer and his family apparently left unscathed.
Related Tags