Wireless power is close, 40 smartphones powered simultaneously at 5m
Dipole Coil Resonant System can power 40 smartphones simultaneously through wireless power, 209W at 20kHz at 5m away.

Published Sat, Apr 19 2014 10:34 PM CDT
|
Updated Tue, Nov 3 2020 12:17 PM CST
Wireless power is something I simply can't live without, but I can only charge one or two devices at once. But, over in Daejeon, Republic of Korea, scientists have used something they call the Dipole Coil Resonant System to charge 40 smartphones simultaneously, even if the power source is up to 5m away.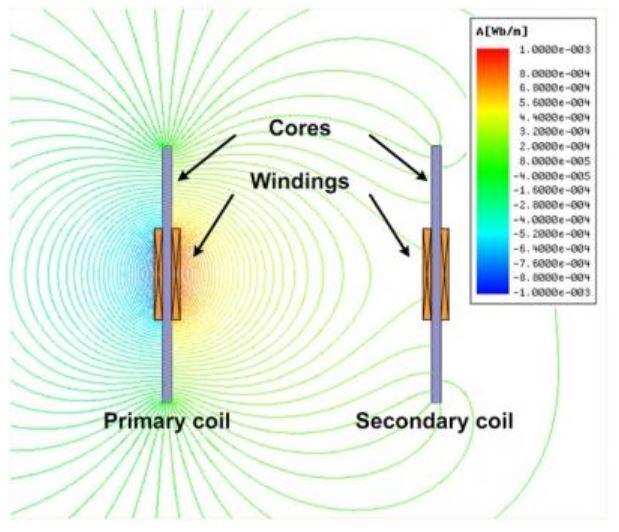 We already know about MIT's Coupled Magnetic Resonance System (CMRS) which was unveiled in 2007, which used a magnetic field in order to charge devices - but it had an envelope of 2.1m. CMRS had some major technical limitations for commercialization, most of which haven't been solved: "a rather complicated coil structure (composed of four coils for input, transmission, reception, and load); bulky-size resonant coils; high frequency (in a range of 10 MHz) required to resonate the transmitter and receiver coils, which results in low transfer efficiency; and a high Q factor of 2,000 that makes the resonant coils very sensitive to surroundings such as temperature, humidity, and human proximity".
Chun T. Rim, a Professor of Nuclear & Quantum Engineering at KAIST, along with his team, developed the "Dipole Coil Resonant System" or DCRS. This system is for an extended range of inductive power transfer, at up to 5 meters between transmitter and receiver coils. Professor Rim's solution to CMRS' problems are all but solved with DCRS.
The technology is capable of powering "a large LED TV as well as three 40 W-fans can be powered from a 5-meter distance" according to to Professor Rim. He continues: "Our technology proved the possibility of a new remote power delivery mechanism that has never been tried at such a long distance. Although the long-range wireless power transfer is still in an early stage of commercialization and quite costly to implement, we believe that this is the right direction for electric power to be supplied in the future. Just like we see Wi-Fi zones everywhere today, we will eventually have many Wi-Power zones at such places as restaurants and streets that provide electric power wirelessly to electronic devices. We will use all the devices anywhere without tangled wires attached and anytime without worrying about charging their batteries".
Related Tags