Atari Minimum crafting combat game coming to PC
Minimum is a game coming from Atari that lets players craft their own weapons and armor, like Minecraft, with third-person shooting action.
Published Fri, Apr 18 2014 11:00 AM CDT
|
Updated Tue, Nov 3 2020 12:17 PM CST
If you are a fan of Minecraft, you may be familiar with some of the mods out there that turn the game into a shooter of sorts. Atari is getting a game ready called Minimum that reminds me a lot of Minecraft focusing heavily on crafting, but having a lot of third-person shooter aspects as well.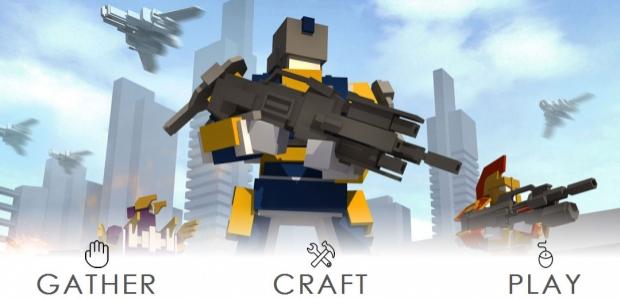 In Minimum, players will use blueprints and acquire the materials needed to build their own weapons and armor. Once those weapons and armor are done, players will wear it into combat. As you kill more enemy players, the armor and weapons power up making the character more powerful.
Minimum was created by TimeGame Studios. When the company went bankrupt, Atari stepped in and kept this interesting game from failing. The game will launch for early access this spring and you can sign up at the source below for more details on the game.
"Since its founding, Atari has been at the forefront of making creative and engaging games that resonate with the gaming community," said Fred Chesnais, Chief Executive Officer, Atari, Inc. "Minimum continues on this track by offering unique third-person combat gameplay combined with depth of blueprint crafting that will allow players to compete against each other for hours on end using a multitude of weapons. We're proud to bring Minimum to Steam and share this exciting game with fans that have eagerly awaited the launch."
Related Tags