The Netherlands is now home to glow-in-the-dark roads
Glow-in-the-dark roads, why didn't every other country think of it first? The Netherlands rolls out the obvious new markings.

Published Mon, Apr 14 2014 5:35 AM CDT
|
Updated Tue, Nov 3 2020 12:17 PM CST
The Netherlands is testing out a new technology on a 500m, or 0.3 miles, stretch of highway - using light-absorbing glow-in-the-dark road markings. These markings have replaced streetlights on the stretch of highway.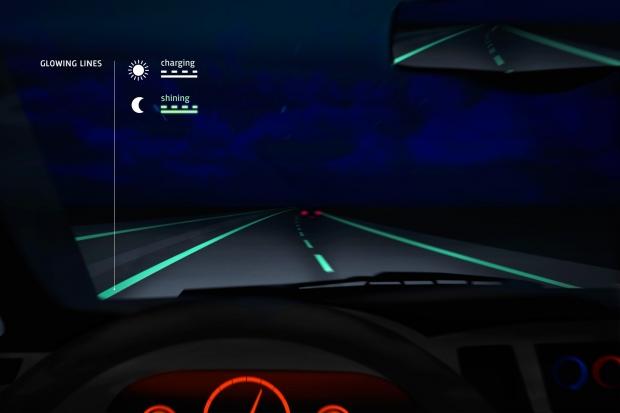 Rewinding back to 2012, Studio Roosegaarde proposed the design, and after much jumping through the usual government hoops, the finished product is shaping up incredibly well. The studios founder and lead designer, Daan Roosegaarde, said: "One day I was sitting in my car in the Netherlands, and I was amazed by these roads we spend millions on but no one seems to care what they look like and how they behave. I started imagining this Route 66 of the future where technology jumps out of the computer screen and becomes part of us".
The future of this new roll out will include weather markings, where snowdrops would appear when the temperature would hit a certain level. The glow-in-the-dark stretch of highway at the moment uses a photo-luminescent powder that is integrated into the road paint, something that was developed in conjunction with Heijmans, a road construction company.
Related Tags