Google sees Android KitKat adoption slower than Jelly Bean
Android 4.4 KitKat is rolling out to devices quite slowly, especially when compared to Jelly Bean - KitKat is on just 10% of devices.

Published Mon, Apr 14 2014 1:29 AM CDT
|
Updated Tue, Nov 3 2020 12:17 PM CST
Google isn't seeing massive adoption rates no Android 4.4 KitKat, even though the updated mobile OS is capable of working on more devices than the OS it succeeded on. KitKat's adoption rate is sitting at a lower point than Jelly Bean was when it first launched.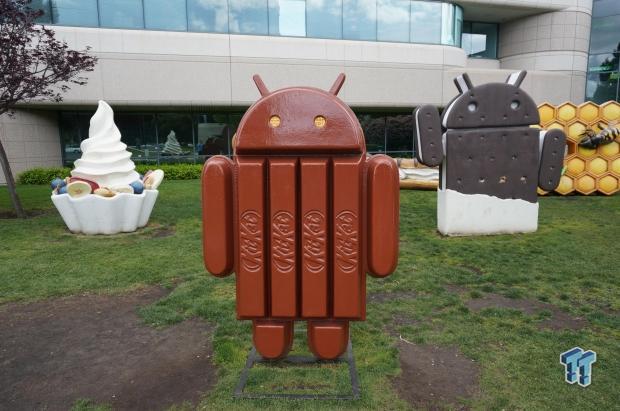 Chitika's number crunching abilities see that Android 4.4 KitKat is on around 10% of devices, six months after it was launched. After six months of Jelly Bean being available, it was on 14% of devices. Chitika explains: "[L]ooking beyond the device type breakdown, on a wider scale, KitKat has not progressed quite as quickly as Jelly Bean in North America from an adoption perspective. We previously observed Jelly Bean users generating 13.6% of North American Android Web traffic approximately 24 weeks following its debut on the Nexus 7. This overall number is 10.1% for KitKat as of this study, close to 22 weeks following its release on the Nexus 5".
Chitika has analyzed just North American numbers here, with its ad impressions blasting onto tens of millions of US and Canadian Android-based devices between March 31, and April 6, 2014. When it comes to the US, around 61.8% of devices are running a version of Jelly Bean. 20.3% of traffic is coming from Gingerbread-based devices, while Ice Cream Sandwich sits on 21.3% devices.
Related Tags