SoundsCape is a new audio add-on board for the BeagleBone and BB Black
SoundsCape is a BeagleBone Cape that adds analog audio I/O and bluetooth I/O for limitless audio possibilities. Works with BeagleBone Black Too.
Published Thu, Apr 10 2014 2:28 PM CDT
|
Updated Tue, Nov 3 2020 12:17 PM CST
Many of you reading this will know my fondness for the popular BeagleBone Black development board, and how much I love new accessories for it. Today I caught wind of a new Kickstarter campaign that is looking to bring high-quality analogue and Bluetooth audio to the BeagleBone and BeagleBone Black development boards. The all new SoundsCape is a "cape" add-on board for the BeagleBone system that allows users to add an analogue and Bluetooth audio solution to their projects easily, and from a single board.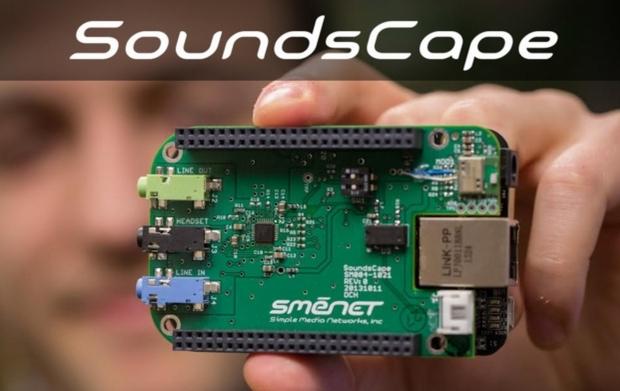 The SoundsCape is being developed by Simple Media Networks, and is designed for developers using the BeagleBone for systems that need an easy solution for high quality audio performance and/or Bluetooth connectivity in their project. The SoundsCape is also for Makers who like hacking Audio platforms, or anyone who would like to wirelessly stream internet radio to their wireless speakers.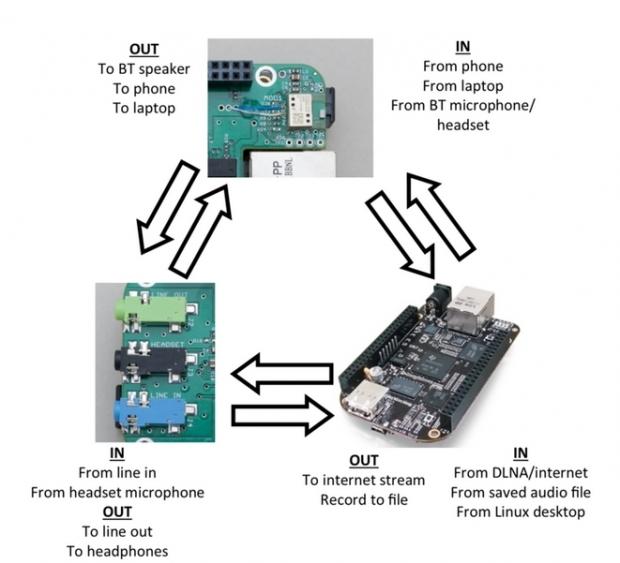 Features of the SoundsCape include:

Audio Codec - The included ADAU1361 codec from ADI includes Stereo Line Input, Stereo Line Output, and Headset I/O (stereo headphone out + mono mic in). Each output is supported with a 3.5mm stereo jack. This Codec provides >98db SNR on both input and output. The codec includes a comprehensive mixer with analog volume controls. As an added feature, the codec on the SoundsCape is compatible with Beaglebone systems using the LCD display interface (e.g. official BeagleBone LCD capes).

BlueTooth - In addition the cape includes a Bluetooth 4.0 Interface featuring the PAN1323 module from Panasonic (based on the TI CC2567). This hardware enables development of Bluetooth Streaming via A2DP, Headset via HFP, and controls via BLE. Firmware available on our website will demonstrate A2DP streaming.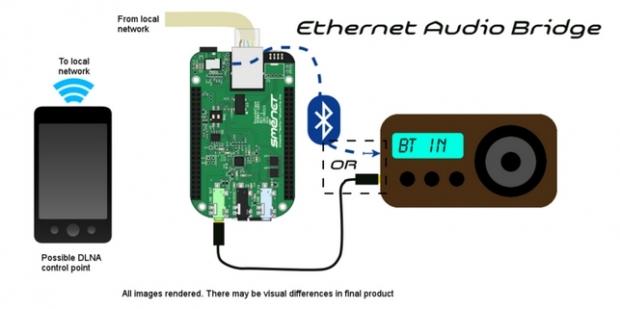 Early Bird backers can get their hands-on a fully built SoundsCape for just $69 while slots at that level last, and then the price jumps up to $89 with header's not installed. Those looking for a fully assembled board after the Early Bird runs out can expect to pay $109, while those looking for the Bluetooth portioned to come programmed will need to pledge $119 or more. Additional developer bundles are available starting at $239 and increasing from there.
Related Tags