SIM-Drive's new SIM-HAL EV has electric motors for each wheel
SIM-HAL EV has the torque output of a big rig with an electric motor for each wheel and promises over 200 miles of driving range per charge.
Published Fri, Apr 4 2014 9:33 AM CDT
|
Updated Tue, Nov 3 2020 12:17 PM CST
There are many electric vehicles on the market today and none of them is particularly popular. The EV isn't exactly feasible for many people as their main car. Limited driving range means you can't easily take long trips and if you forget to plug in one night, you are in trouble.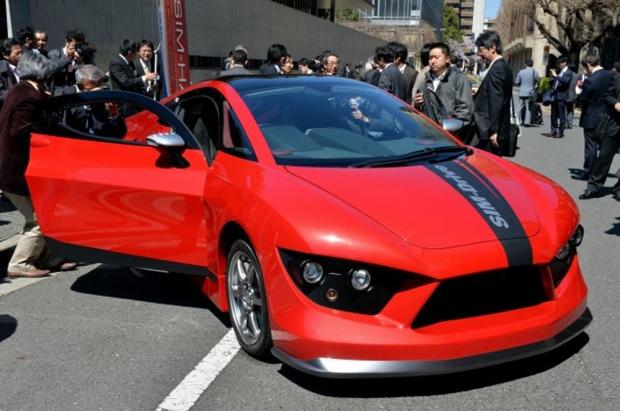 A Japanese firm called SIM-Drive has unveiled its latest EV car and it's a coupe. I hesitate to say that the car looks good, because it's just not that attractive to my eyes. The back end with the 80's style fins for the taillights is particularly unappealing. Looks aside, the EV system in the car is impressive.
Each of the wheels gets its own electric motor and each of those motors produce 87.17 hp and 457.28 lb-ft of torque. That means the EV has a total power output of 348.7 hp and an asphalt destroying 1829.15 lb-ft of torque total.
Those electric motors are powered by a 35.1 kWh battery pack good for a promises 251.1 miles of driving per charge. You might think the car would have blistering performance but by sports car standards, it's run of the mill. The SIM-HAL will reach a top speed of 111.8 mph and go from 0 to 60mph in 4.7 seconds. With all that torque I expected it to be faster, but all that torque means nothing if you can't put the power to the ground. I bet this thing will do smoky four-wheel burnouts all day long, or at least until the battery runs out.
Related Tags