True Player Gear's new VR headset looks a lot like Oculus Rift
True Player Gear is the Virtual Reality Headset that you have never heard of, but could be Oculus VR's biggest competitor.
Published Fri, Mar 28 2014 11:05 AM CDT
|
Updated Tue, Nov 3 2020 12:17 PM CST
Virtual Reality gaming is one of the hottest topics in the tech world right now, and with both Sony and Oculus VR making massive announcements recently, it seems that the buzz is only getting louder. Today I ran across what could be the next VR company to to hit the big times and could give Oculus VR and Sony a run for their money.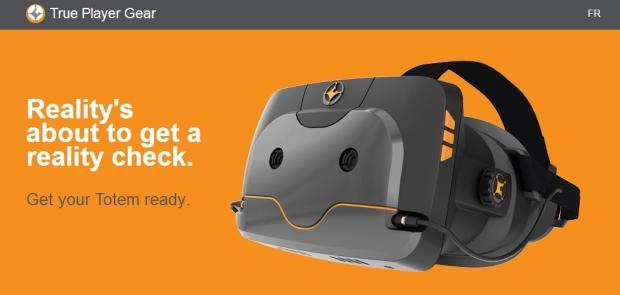 True Player Gear is a six-year old company that is based out of Montreal, Canada, and has made some very stout claims about its VR Headset. The five-employee company has posted an image of its device on Reddit, and I have to admit that it looks very similar to an Oculus Rift DK1, but its hardware and features are said to be much greater. The True Player Gear Totem is said to feature a full 1080p OLED screen, two high-resolution cameras for position tracking and Augmented Reality, and a 3 axis 1kHz gyro, 3 axis 4kHz accel, 3 axis magnetometer to also aid in position tracking.
There is not much information on the company's website, but the device is said to be compatible with PlayStation, Xbox and PC, and can handle all 3D video formats. The list of supported engines is also quite nice, but Oculus also supports most of them. The company did mention on Reddit, that it will feature expansion ports for Makers to hack into, surround sound, and individual eye focusing. The company also said that it would be launching a Kickstarter later this year, so hopefully we will get clued in a little more on the project and product before then.
Related Tags