More and more vehicles are going hybrid and some of the most interest hybrids are aimed at improving performance. A number of high-end sports cars are adopting hybrid tech, such as the Ferrari LaFerrari and the McLaren P1, to make the car faster more than for fuel efficiency.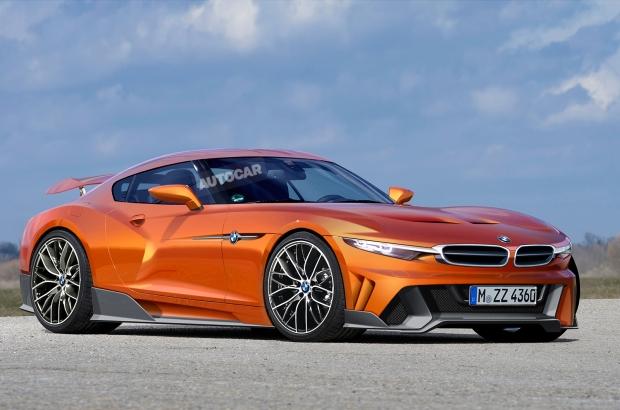 Those high-end sports cars are able to drive short distances on electricity alone in many instances. Typically, the hybrid power is aimed at generating low-end torque allowing the gas engine to be tuned for high rpm performance. BMW and Toyota announced last year that they were teaming up on a new hybrid sports car.
AutoCar says that this rendering is what the car might look like. The vehicle is tipped to get a small 4cylinder gas engine with turbo power and a hybrid system. Rather than batteries like a normal hybrid, this car will use supercapacitors. Those are able to store and discharge energy faster than batteries.
The car is expected to be AWD, likely with the electric motor pushing the front wheels and the gasoline engine pushing the rear. The electric motors will also be able to supplement power as needed for a performance boost according to sources.