Study: Forty percent of those hit with Cryptolocker ransomware pay up
The Cryptolocker ransomware continues to cause issues for businesses in the US and western world, with 40% of those infected paying up.
Published Fri, Mar 7 2014 3:38 PM CST
|
Updated Tue, Nov 3 2020 12:18 PM CST
Companies infected with the Cryptolocker ransomware are willing to pay up, with 40 percent of companies hit sending around $500 to recover files.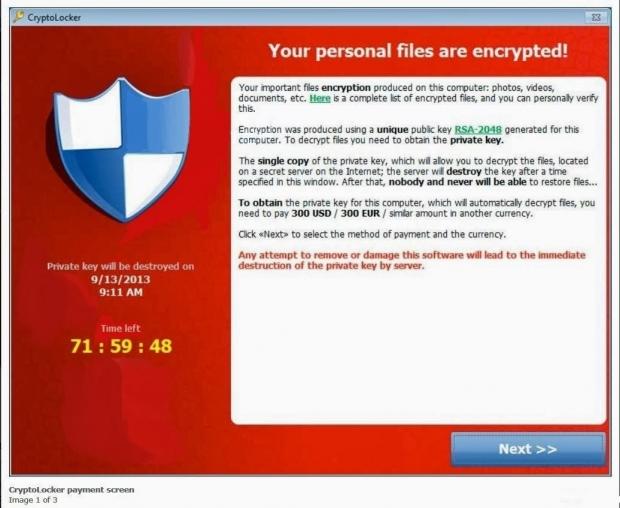 Cryptolocker is plaguing companies, encrypting certain file formats that cause workplace disruption, which is likely why companies are so quick to make a payment to cybercriminals overseas.
"If the results reported on the rate of Cryptolocker victims who pay a ransom are to be strengthened by further research, these figures would be extremely troubling, netting criminals behind the ransomware hundreds of millions." said Dr. Julio Hernandez-Castro, University of Kent School of Computing professor, said in a statement. "This would encourage them to continue with this form of cybercrime, potentially prompting other criminal gangs to jump into an extremely profitable cybercrime market."
Cryptolocker is extremely tricky because a malware scan will remove the malware, but the encrypted files stay encrypted until the countdown ends.
Companies need to boost anti-malware protection - and try to re-educate employees on the importance of being careful what is clicked on. If there are any questions related to shipping, for example, employees should head directly to the UPS or DHL website and not click on links inside of suspicious e-mails.
Related Tags